Brian Eno's Airport Music for orchestra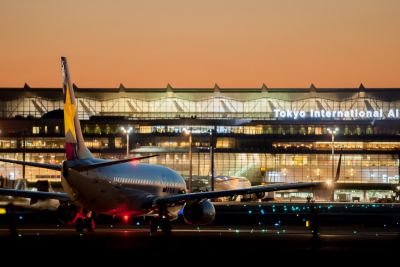 It is useless to speculate now which direction the genre of ambient might have taken if not for Brian Eno, the revered musician, composer, and producer, who decided to leave the glam rock band Roxy Music in the '70s to focus on solo activities.
One project in particular, his work Ambient 1: Music for Airports, remains as one of the landmark achievements for the genre.
Music for Airports was "intended to induce calm and a space to think," an idea he came up with after spending several hours in Cologne airport, frustrated by its trite and exhausting sound environment. 
Eno's original intent was to create music of almost subliminal nature, one that would offer the listeners a sonic backdrop of tranquil and almost hypnotic atmosphere. This new serene alternative to the hectic music often played at airport hubs where stress levels already run high and the dizzying audio stimulation is the last thing people need.
In 1998, the classical ensemble Bang on a Can All-Stars released their version of Music for Airports, adapting it with an innovative approach. The band's artistic directors Michael Gordon, David Lang and Julia Wolfe had transcribed Eno's original music, effectively converting the electronic composition into an orchestral one.
During those years, this unique orchestral sound filled countless airports with the band ardently performing the cover album on their travels all over the globe, literally bringing the ambience to the places of Eno's intentions.