Capricho Arabe: the first composition of Francisco Tarrega became his epitaph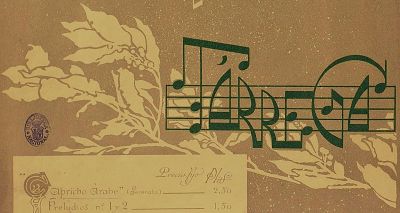 Capricho Arabe by Francisco Tarrega
Capricho Arabe
is the most popular work of the iconic Spanish guitarist
Francisco Tárrega
who initiated the revival of interest in the classical guitar that had fallen out of fashion during the
Romantic period
. He traveled extensively throughout the country, exploring the folk traditions of different regions in order to create new aesthetics for the guitar music that remains relevant to this day.
Tárrega wrote his Capricho Arabe in 1888 while staying in Valencia where Muslim, Castilian, and Christian cultures historically mixed. The following year, the piece was printed in Barcelona becoming his first published composition.
After the fast introduction designed to evoke associations with the Maqam melodic system, Capricho Arabe compositionally revolves around a single theme that softly develops in the key of D minor and then varies by turning to D major. This rather unusual modulation helps to create a distinctive contrast within the same work without making serious alterations to the performing style. At the end of the piece, the melodic passages return to their original forms and help re-establish the minor key.
Performed by Spanish guitarist Andrés Segovia, who uses his fingertips to extract a slightly muffled sound, this work reveals all its softness inherent to the folk music of the Iberian Peninsula.
It's also interesting how clean and loud the sound of a guitar can be when the performer plucks the strings with his fingernails as seen in 
Julian Bream
's performance of
Capricho Arabe:
Capricho Arabe
, marked by the composer in the manuscript as a
serenata
, is dedicated to his fellow countryman Tomás Bretón whose contribution to the establishment of Spanish folk traditions in classical music was considered by Tárrega to be vital. There is a correspondence between the two composers where Bretón gives compliments to Tárrega, offering assistance in the publication of his first composition.
Significantly, it was Capricho Arabe that was performed by several groups of musicians during Tárrega's funeral ceremony in 1909.