Dos Gardenias: romantic lyrics of the famous Cuban bolero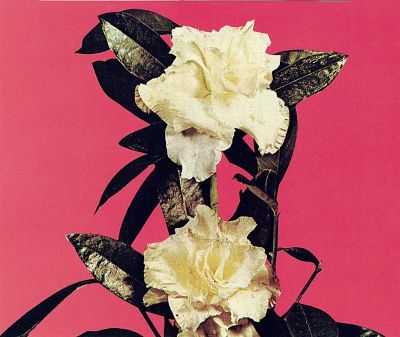 Dos Gardenias CD cover
Dos Gardenias
is a well-known Cuban song with soulful and gentle lyrics composed in the form of 
bolero
—a vocal style that originated in Cuba in the first half of the 19th century as a variation of Spanish folk dance, subsequently gaining immense popularity in Latin America.
Written in 1945 by
Isolina Carrillo
,
Dos Gardenias
is a rare example of a popular Latin song written by a female composer—at the time, songwriting as an occupation was not considered proper for Latin American women.
The melody and lyrics of Dos Gardenias interact so well that the average listener requires no knowledge of Spanish to get into the simple song narrative. As with many love songs, the central theme does not go beyond sensual metaphors, revealing a whole palette of feelings experienced by lovers. Here, the two titular tropical gardenia flowers are associated with the two lovers' hearts. Naturally, the lyrics of such an earnest love song cannot exist without passionate declarations of love, but there are also gentle kisses framed by beautiful flowers and the singer's lament for the transient lives of the two gardenias that will inevitably wither thus marking the end of love.
With the advent of the rock and roll era,
Dos Gardenias
faded into relative obscurity, only to regain international fame in the
1990s
following the version released by the influential Cuban band the Buena Vista Social Club with
Ibrahim Ferrer
as lead vocalist.