The dramatic-abstract of Thea Musgrave's music as influenced by serialism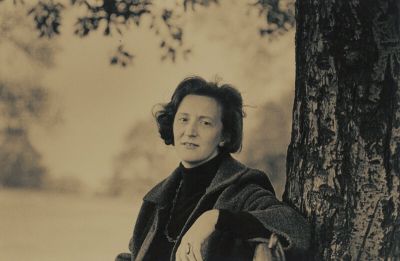 Thea Musgrave
Thea Musgrave
is a Scottish-American composer whose formative years fell on the mid-
1950s
when revolutionary musical trends such as
serialism
and
chromaticism
became the driving force of modern art. After receiving a musical education at Edinburgh University, she spent four years in Paris honing her mastery of composition under the guidance of legendary teacher
Nadia Boulanger
.
In her search for a style that would fully suit her idiom, Thea Musgrave studied innovative musical forms and compositional methods by interacting with leading theorists of her time including Arnold Schoenberg,
Anton Webern
, and Aaron Copland. A balanced combination of classical techniques and modern trends in composition allowed her to develop a significant orchestration style that she herself calls dramatic-abstract.
Continuous experiments and constant search for new forms touched not only Thea Musgrave's composition process, but the very nature of her performance which sometimes goes beyond the established concepts of where the musicians sit in the orchestra. In 1969 Clarinet Concerto, the clarinetist does not sit still and constantly wanders between different groups of musicians organizing something like a jam session, while in her 1971 Concerto for Horn, orchestral trumpeters are located around the perimeter of the auditorium to involve the audience in a dialogue of brass and orchestra.
Critics were rather skeptical about Thea Musgrave's early works, as evidenced by the incident at Concerto for Horn premiere when one reviewer asked, "Do they have to lock the doors to stop people leaving at the sound of this contemporary music?" One of the trumpeters answered him, "There's a horn player at every exit so no one can leave!"
Listen to Thea Musgrave's 1994 Helios for oboe and orchestra performed by Nicholas Daniel with Scottish Chamber Orchestra:
Over the years, the innovative composer methods of the mid-20th century won both the acclaim of critics and listeners, putting forward Thea Musgrave's music to leading roles. She has been the recipient of numerous honors including the appointment of a Commander of the Order of the British Empire in 2002.