Dvorak's string serenade is a mirror of his blissful years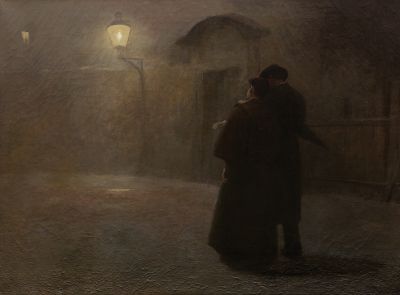 The Kampa Lovers by Jakub Schikaneder
For Antonin Dvořák, 1875 was a grand time for both creative productivity and wholesome family life. The birth of his first son was followed by the offering of a generous stipend from Vienna for his winning a prestigious competition.
For the first time in his life, he was being recognized as a composer and could finally live and create without the fear of poverty. This new financial stability allowed him to focus on composing his future body of work: the Fifth Symphony, 2nd String Quintet, Piano Trio, the opera Vanda, and the Moravian Duets collection.  
In the midst of this creative outpouring, the Serenade for string orchestra in E major was conceived and completed in less than a fortnight. The work is a charming and joyful piece, infused with profound happiness and optimism pervading his life at the time. 
Here is the Serenade's distinctive waltz movement performed by Herbert von Karajan with Berliner Philharmoniker: