Enrique Granados' dramatic voyage was cut short by a German U-boat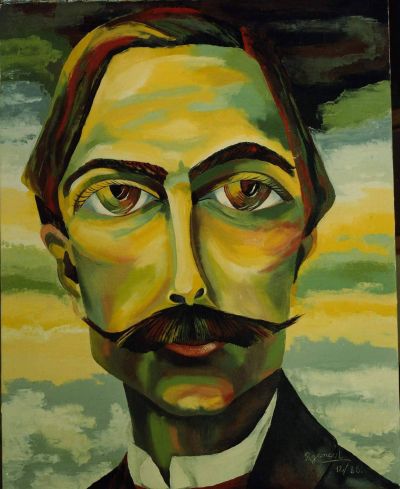 Enrique Granados by Preciada Azancot
Pantaléon Enrique Costanzo Granados y Campiña was one of the greatest pianists and composers of the Romantic period who worked in the tradition of Catalan and Spanish folk style.  
Born in 1867 in Lérida, near Barcelona, to a Cuban father and a Galician mother, Granados demonstrated great musical talent at a very early age, spending his childhood in practice with an Army bandmaster. 
Still a boy, Granados moved to Barcelona and enrolled at the music school of La Mercé. In 1887 he moved to Paris, where he studied with Charles de Bériot.
He spent decades building a dual career as pianist and composer, forming successful piano trios with Belgian violinist
Mathieu Crickboom
and the young cellist
Pablo Casals
. Granados also performed many chamber music concerts with other musicians of the likes of Jacques Thibaud, Emil von Sauer, and
Camille Saint-Saens
.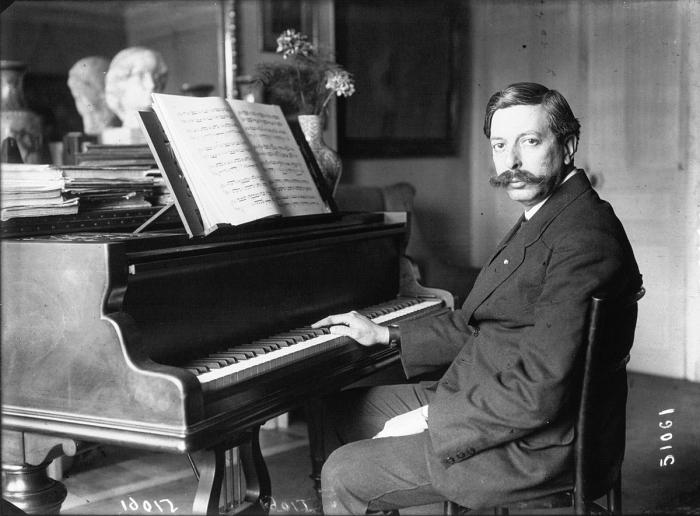 He also painted quite well, being greatly influenced by Francisco Goya, the fact reflected clearly in his style. Granados' appreciation of Goya didn't end there: his most famed piano suite Goyescas is a set of six pieces based on the great master's paintings.
Many of Granados' piano compositions have been transcribed for the classical guitar. Watch
Julian Bream
plays
Andaluza
 from
Danzas españolas Set
:
Throughout his entire life, Granados harbored a morbid fear of water. It was his first-ever series of ocean voyages that led him to perform in New York City in 1916.  
Just before leaving New York, Granados made a self-playing modification for the piano for the Aeolian Company's Duo-Art system, which allows to record the player live and then leave the piano to replay it by itself. The recordings he'd made for the curious instrument ended up being his very last.
Granados' trip to the United States ended in tragedy. Invited by President Woodrow Wilson to play at the White House, Granados delayed his return home. Instead of taking a boat directly to Spain as he had planned, he went first to England and there boarded the French steamer Sussex headed for Dieppe.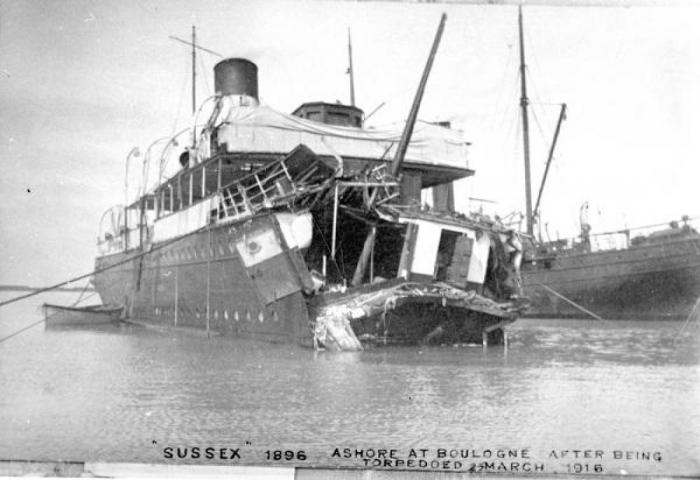 At 2:50 p.m. on March 24, 1916, Sussex, an unarmed ferry carrying civilian passengers and mail across the English Channel, was torpedoed without warning by the German U-boat U-29, fresh from sinking four British, French, and neutral merchant ships over the previous five days. Although the explosion split the ship in half and the bow sank, the rest of the Sussex didn't sink, and was later towed to safety and repaired.
Of her roughly 380 passengers and crew, around 50 died in the attack or drowned afterward, partly due to mishaps when deploying the lifeboats; the rest were rescued after drifting in one of the watertight hulks for nine hours.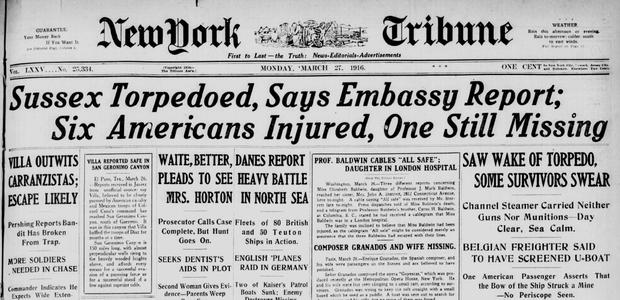 A survivor reported that Granados was safe in a lifeboat when he saw his wife struggling in the water. He jumped in to help her, and they both drowned.
Shortly before he died Granados had written to a friend:
"I have a whole world of ideas. I am only now starting my work."