The first English musical criticism written by Charles Avison argued that music evokes purely positive emotions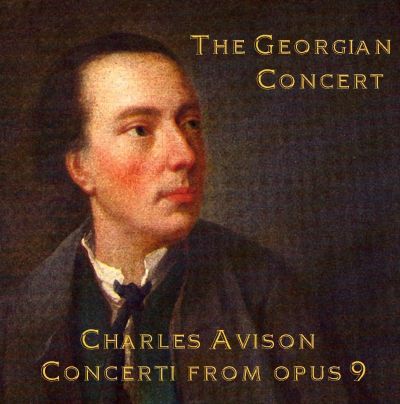 Charles Avison LP cover
The fascination with the innermost working of the human mind and the nature of its response to certain triggers have always been the focal point of many fields of study. As such, the researchers of musical aesthetics have been interested in the spectrum of emotions caused by listening to music.
Recent studies
of music perception have found that even sad music very often evokes positive emotions through the release of negative experiences.
The study surprisingly echoes the work of the English composer
Charles Avison
who published his
Essay on Musical Expression
during the transition period from
Baroque
to
Classical
. Having since become the first example of English musical criticism, his essay touches on various aspects of musical aesthetics as well as provides a musical analysis on the creative processes of different composers, focusing on the interaction between melody and harmony.
Charles Avison's life was inextricably linked to Newcastle—the city in which he was born and spent most of his life in, occupying major musical positions such as a church organist at The Cathedral Church of St Nicholas. Rejecting more prestigious appointments at York, Dublin, Edinburgh, and London, the composer organized the first
subscription concerts
 in his city that would go on to be hugely popular even after Avison's death. These concerts and many other events organized by Avison provided Newcastle with a high standard of entertainment, which, in turn, helped to establish its reputation as a provincial center with vigorous musical life.
In his music, Avison paid great attention to the melodic motion, adhering mainly to the Italian style of composition which he had supposedly studied in London under
Francesco Geminiani
in the 1730s. The most influential work from Avison's entire oeuvre is considered to be his series of twelve
concerto grosso
in which the composer orchestrated keyboard sonatas of another prominent Italian Domenico Scarlatti.
Listen to Charles Avison's Concerto Grosso Nº 1 in A Major performed by Neville Marriner with Academy of St. Martin in the Fields:
Charles Avison's popularity at the time was fueled not only by his music but also by his Essay on Musical Expression which made history as the first piece of musical criticism published in England. In the essay, Avison discusses the balance of melody and harmony while highlighting the composers who exhibit flaws in these aspects of musical creativity.
With a good sense of humor, Avison points out the futility of complex modulations precariously held together only by the notions of musical theory but lacking any actual musical reason:
"In these vague and unmeaning pieces, we often find the bewildered composer, either struggling with the difficulties of an extraneous modulation, or tiring the most consummate patience with a tedious repetition of some jejune thought, imagining he can never do enough, till he has run through every key that can be crowded into one movement; till, at length, all his force being exhausted, he drops into a dull close; where his languid piece seems rather to expire and yield its last, than conclude with a spirited, and well-timed cadence."
Discussing the general idea that music reaches all aspects of human emotion, Avison concludes that listening to music evokes positive emotions while suppressing negative ones.
Сontinuing
Leonardo Da Vinci
's comparisons of music and painting, Avison groups melody with harmony and draws a clear parallel to colors and symmetry:
"A full chord struck, or a beautiful succession of single sounds produced, is no less ravishing to the ear, than just symmetry or exquisite colours to the eye."
Largely due to criticism of composers including the absolutely-authoritative
Handel
,
Essay on Musical Expression
received great attention giving rise to a series of subsequent publications criticizing the essay as well as Avison's responses to criticism of his book.