[H]ouse playlist is a remedy for everyone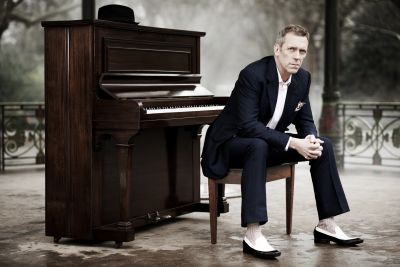 Hugh Laurie
American medical drama House, M.D. is not just an excellent guide to understanding actual diseases, but it also contains a massive soundtrack of more than 300 songs.
The titular character, as well as the leading actor Hugh Laurie, is a very musical guy who constantly shows himself to be an excellent performer. He plays piano and electric guitar, and sometimes conducts medical research related to human musical perception.
The show is another modern if slightly more imaginative adaptation of Sherlock Holmes, and just like the famous Victorian detective, House possesses unusual and ingenious methods of diagnostics as well as the ability to play and get lost in music.
The series contains a huge number of songs and instrumental pieces of different styles and genres, including classical music and extremely experimental modern works. It also features previously unreleased songs that were recorded exclusively for the series.
Massive Attack
's
Teardrop
is the series' original opening theme, mimicking the sound of a beating human heart which is illustrated through the anatomical visuals of the opening credits.
In one of the most dramatic episodes dedicated to the House's turning point with drug addiction, there is a clever use of Peter Gabriel's My Body is a Cage to dramatize the events with its passacaglia-like sound:
Of course, any anxiety-driven narrative demands a Radiohead track, but this time No Surprises is used as an ironic juxtaposition to House's time in prison:
Alternative music aside, the drama is full of major pop compositions, such as the eternal What A Wonderful World by Louis Armstrong, which emphasizes the duality of human perception of reality: