The Birth of 'Venus': from Stephen Foster, to The Big Three, and Shocking Blue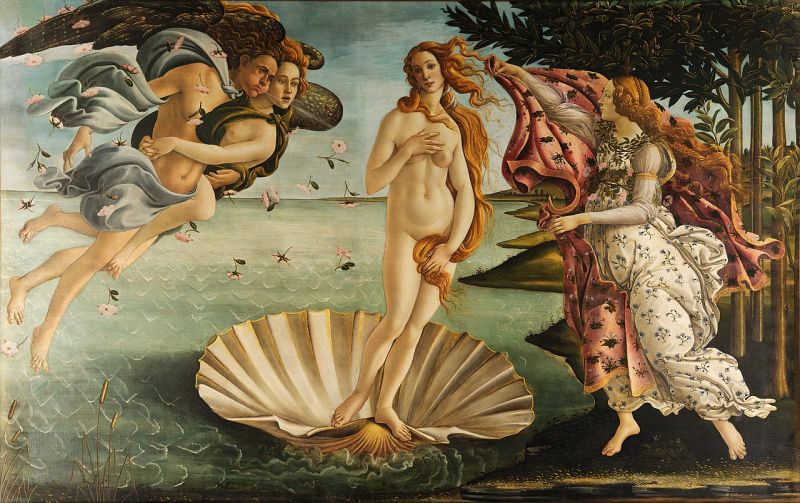 La nascita di Venere by Sandro Botticelli
Stephen Foster (1826—1864) was an American composer whose vast contribution to popular song, specifically the ballad genre, earned him an honorary place in the hall of fame of American music history.
He had no choice but to get side-tracked from his main ambitions to compose music for the mainstream market, such as minstrel and sentimental pop ballads which were in high demand at the time.
It is estimated that Foster authored around 200 songs, holding the credits for both lyrics and score for the most of them. However, in those days the copyright practice was virtually non-existent, so the profits from his works went largely to performers and publishers.
One such example of his poor entrepreneurship occurred in 1848 when he sold his song Oh! Susanna for $100 which later earned the publisher more than $10,000:
A whole century later, in 1963, Tim Rose of The Big 3, inspired by Oh! Susanna, came up with his own power-rock version called The Banjo Song. The original chorus can still be easily recognized in Rose's cover, but it is the harmony that had to be almost entirely rewritten to reflect the aesthetics of the time, peppered with fresh and electric guitar riff.
The Big 3 emerged as a novelty powerful trio, anchored by the drummer Johnny Hutchinson, who even used to help out on a few The Beatles gigs as the last minute replacement drummer. The Beatles' manager Brian Epstein also worked with The Big 3 and honed them into a powerful live outfit, but the trio was unsuccessful at translating this energy into their records. This proved to be their eventual downfall as the leading pop band, relegating them to a mere footnote in the era of the British music wave.
Even after the disbandment of The Big 3, The Banjo Song wasn't forgotten, suddenly surfacing as the main foundation for the soon-to-become sensational Venus, an iconic song written by Robbie van Leeuwen from the Dutch band Shocking Blue. 
This time the situation was reversed: Van Leeuwen wrote a completely new set of lyrics while borrowing Rose's song harmony and musical form almost in its entirety, with some minimal changes. The key was changed to E minor, and the distinct guitar riff was converted for the keyboard and placed between the verses.
In 1970, Venus made history by reaching the No.1 spot on Billboard Hot 100, being the first single by a Dutch band to do so. But by the mid-70s, the hippie counterculture era was coming to an end, and just as many other formative groups of the flower movement, Shocking Blue had to disband in 1974.
Here is the perfect vinyl rip of the biggest Shocking Blue hits: