The instrumental re-imagining of vocal music by Gerald Finzi, a countryside composer and apple grower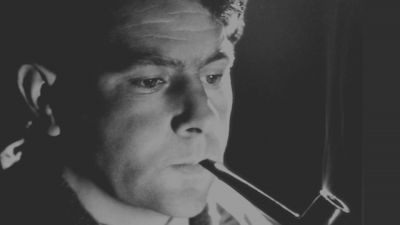 Gerald Finzi
Gerald Finzi
was an English composer whose work and lifestyle were immersed in the culture of his country, remaining indifferent to the fashionable musical trends of modernism and avant-garde that reigned in the first half of the 20th century. His large library contained around 3,000 volumes of English literature, poetry, and philosophy, while his music collection of more than 700 volumes preserved many masterpieces of the
Baroque period
 and
Renaissance
.
London-born Gerald Finzi never felt at home in the city and eventually moved to the countryside where, along with musical composition and historical research, he grew rare and endangered varieties of apples with significant success.
Finzi's deep passion for poetry left a noticeable mark on all his musical output which is evident in the abundance of vocal and choral compositions in his repertoire. In almost every piece the composer skillfully interweaves English folk themes following in the footsteps of his mentor
Ralph Vaughan Williams
.
In 2016, in order to present the melodic aesthetics of Finzi music to a wider audience, Nicholas Collon and the Aurora Orchestra released Introit: The Music of Gerald Finzi—an anthology of the composer's orchestral works complemented by instrumental adaptations of his vocal masterpieces.
Made at Fairfield Halls, the distinctly atmospheric recording was played flawlessly, but the very fact of the instrumental performance of Finzi's vocal music has drawn skeptical reviews from his fans. Be it as it may, Introit remains to be both an excellent rethinking of Finzi's melodic heritage and an undoubted motivator for a new audience to explore the composer's work.
Listen to Gerald Finzi's Prelude performed by Aurora Orchestra:
Together with his family at Hampshire, Finzi cultivated some 400 varieties of apples, some of which were saved from extinction solely through their efforts. Dr. Matthew Ordidge of the University of Reading says Finzi's contribution to the National Fruit Collection includes at least five varieties: Baxter's Pearmain; Lord Lennox; Mead's Broading; Morris's Russet; and Norman's Pippin.