Alessandro Scarlatti: Italian opera innovator was lost in history for two centuries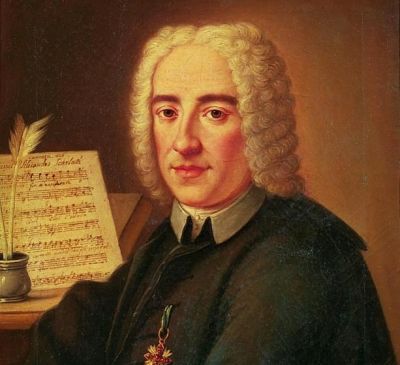 Alessandro Scarlatti
Alessandro Scarlatti (1660-1725) was among the most important Italian composers of the late Baroque period. His huge output consists of over 600 cantatas, more than 100 operas, and a great many other instrumental pieces. 
Scarlatti is noted for his thematic development and great use of chromatic harmony. He wrote little orchestral music but majorly contributed to the development of the opera orchestra. In his operas he established the form of the Italian overture — a forerunner of the classical symphony.
The established practice for the strings was to use them mainly for instrumental interludes, but Scarlatti chose to shift this tradition, emphasizing the orchestral accompaniment to fit the vocal parts. His use of wind instruments was similarly novel: trumpets, flutes, oboes, and bassoons were used for particular effects, and horns were finally introduced into the orchestra.
It has been suggested that
J.S. Bach
was aware of Scarlatti's arias for solo soprano, trumpet and continuo, even taking influence from these works while writing his church cantata
Jauchzet Gott in Allen Landen
.
Oddly, Scarlatti's historical prominence declined after his death, and his reputation was not rehabilitated until the early 20th century.
Here is Scarlatti's
Concerto Grosso in F Minor performed
by 
I Musici
: