Jumpin' Jive: a celebration of swing and scat singing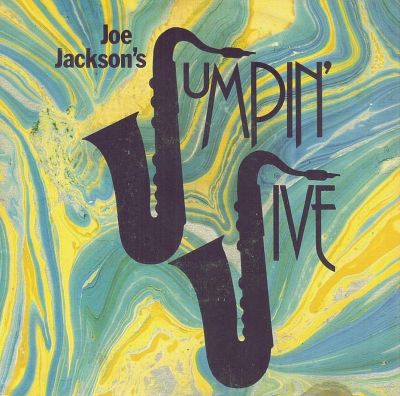 Jumpin' Jive single cover
Jumpin' Jive
is a notable jazz hit that was originally recorded by the 
Cab Calloway Orchestra
in 1939. The song celebrates the energetic and lively style of music and dances known as
jive
which originated in the
United States
in the
1930s
and evolved from swing dancing.
Penned by
Cab Calloway
and the band's trumpeter
Jack Palmer
,
Jumpin' Jive
showcases Calloway's signature
scat
singing—a vocal improvisation technique that involves using nonsense syllables to create melody and rhythm.
One of the most renowned versions of
Jumpin' Jive
 was featured in the 1943 musical film
Stormy Weather
. While Calloway and His Orchestra gave an impressive performance, it was the tap dance routine of the
Nicholas Brothers
that left audiences spellbound. Moreover, Fayard and Harold Nicholas' acrobatic dance maneuvers have been widely acclaimed as among the greatest examples of dance ever captured on
film
.
Watch Jumpin' Jive performed by Cab Calloway & Nicholas Brothers:
Over the years,
Jumpin' Jive
has been covered by numerous artists including swing icons like
The Andrews Sisters
and
Glenn Miller
. Additionally, more contemporary bands such as
Big Bad Voodoo Daddy
have given the song a modern spin thereby ensuring its enduring popularity across different generations.