Knights of Cydonia: Dorian-mode refrain boosting best Muse song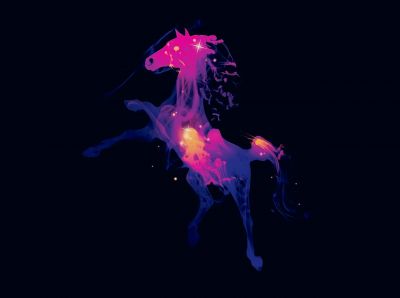 Knights of Cydonia by Muse
Knights of Cydonia
by English alternative rock band
Muse
 has been repeatedly placed at the top of many fan-voted charts as the best Muse song soon after its release in 2006. Owing its title to the Martian region of Cydonia, the song claims to be space-themed, but the laconic lyrics touch only on a rather abstract call to "fight for our rights," while the music video plays out as a somewhat erotic spoof on spaghetti westerns.
It seems that Muse's leader 
Matt Bellamy
 could have been inspired by the music of his father, the guitarist of the instrumental band 
The Tornados
. George Bellamy's part on 1962
Telstar
has a distinctive sound design echoed in
Knights of Cydonia
nearly four decades later. The galloping rhythm combined with the chromatic harmonic ideas of
Knights of Cydonia
also strikingly resemble
Ridin' the Wind
, another track by The Tornados.
At some point after the release of
Knights of Cydonia
, Matt Bellamy decided to reinforce the intro with a famous five-tone musical phrase, composed by
John Williams
for
Steven Spielberg
's 1977
Close Encounters of the Third Kind
movie as a point of communication with the film's aliens. In the band's case, the five tones were performed on an overloaded guitar instead of a keyboard, giving the song a much-needed cosmic boost during live recordings.
Listen to Knights of Cydonia (Live from Wembley Stadium) by Muse:
The highlight of
Knights of Cydonia
is undoubtedly the catchy refrain closing the song, in anticipation of which the listeners have to wade through the chromatic jungle of complex chord progressions and obscure modulations for several minutes.
​
Compositionally, the refrain follows the 
Dorian minor
—a diatonic musical mode found in pop music quite rarely in comparison to the 
Ionian major
and
Aeolian minor
 that dominate Western music. The usage of Dorian in 
Pink Floyd
's 
Another Brick In The Wall
and
Tears for Fears
'
Mad World,
as described in
this article
, is a clear example of how the mode's harmonic structure can be applied to build up the emotional idiosyncrasy of a piece. 
In the harmonic analysis of the Knights of Cydonia refrain chains, the scale degrees (denoted with Roman numerals) show the following progressions in E Dorian: Em–Bm–A–Em or i–v–IV–i. Composed in a very typical pop sequence, the refrain is able to liven up the familiar mould thanks to the Dorian mode that also contributes to the uniqueness and recognition of the song.
Discover more songs composed in Dorian minor mode and check out their harmonic analysis in the following articles: