Le Tombeau de Couperin: Ravel's only wartime piece shaped by Baroque canons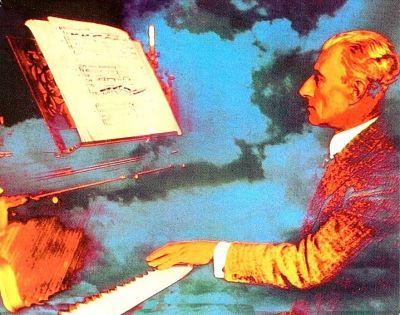 Maurice Ravel LP cover
The musical output of the leading French impressionist
Maurice Ravel
was almost completely halted by the arrival of World War I which was a harsh stifling force on the composer's mind. Immediately after the German invasion in 1914, he tried to join the French Air Force believing that his small stature and weight were ideal for a pilot but he was turned down due to age and minor heart problems.
Following the rejection, Ravel made further attempts to join any military service and even dedicated his new work Trois Chansons to the people who could potentially help him enlist. He eventually joined the Thirteenth Artillery Regiment as a lorry driver and survived the hardships of the war going through shellings, frostbitten limbs, and intestinal surgery.
Given such selfless participation in hostilities, it is not surprising that Ravel's catalog contains only one work dating from the war period. Composed between 1914 and 1917, the piano suite
Le Tombeau de Couperin
owes its musical form to the canons of the
Baroque era
, although chromatic melodic lines and modern harmony clearly indicate Ravel's general avant-garde style. Each of the six parts of the suite is dedicated to Ravel's friends who died in the War.
In 1919, the original piano version of Le Tombeau de Couperin was first performed by Marguerite Long, the widow of the musicologist Joseph de Marliave to whom the final piece, the Toccata, is dedicated.
Listen to Toccata from Le Tombeau de Couperin performed by Maurice Ravel:
Responding to some criticism calling Le Tombeau de Couperin a lighthearted work and not an elegiac one, Ravel once commented that, "The dead are sad enough, in their eternal silence."