Les Indes Galantes: Rameau's controversial opera as the essence of Rococo style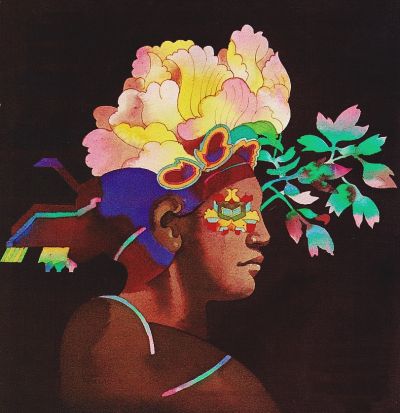 Les Indes Galantes
Les Indes Galantes
is
Jean-Philippe Rameau
's first stage work in the opéra-ballet form with a prologue and four entrées. It was premiered in 1735 when only two acts were shown at the theater in the Palais-Royal after which the composer completed two more acts and presented the opera the following year.
The libretto of
Les Indes Galantes
is based on fictional love stories, the events of which unfold in overseas lands, and each entrée introduces the viewer to a certain part of the world: The Ottoman Empire, Peru, Persia, and North America. Rameau's choice of theme for his first opera-ballet was not accidental since the "exotic" fantasy, staged in the most exquisite and dazzling manner, was a perfect reflection of the
Rococo era
.
The general idea holding the four acts of Les Indes Galantes together is the "noble savage" trope popularized by colonial powers and meant to present indigenous populations, especially people of color, as holding some innate virtue due to their lack of contact with "civilization". It becomes absolutely clear to the viewer that this narrative shows Turks, Persians, Peruvian Incas, and American natives to be more virtuous than the cynical, greedy, and sometimes rather cruel Europeans. Here the natives seem to be giving the civilization an example of noble feelings, fearlessness, and generosity.
The first performances of
Les Indes Galantes
were unsuccessful as some shortcomings of the plot led the audience to bewilderment and confusion. In turn, critics accused the librettist
Louis Fuzelier
of failure to present a complex intrigue and an unpretentious development of the plot. Rameau himself was reproached for the extreme difficulty of his music and, consequently, for its complexity for perception.
Despite this mixed reception, the audience was impressed by the stage sets designed by
Giovanni Niccolò Servandoni
, so all these luxurious costumes, extraordinary landscapes, and unprecedented mechanical devices can be considered to have largely contributed to the positive reception of
Les Indes Galantes
' first production. The public opinion was changed very soon as follows from the notes of another librettist Louis de Cahusac in which he points out that the opera initially seemed irresistibly difficult and most of the audience did not accept the music overloaded with sixteenth notes, but after six months everyone crooned arias from overture till the last gavotte.