The fusion of traditional Mexican music in María Grever's songs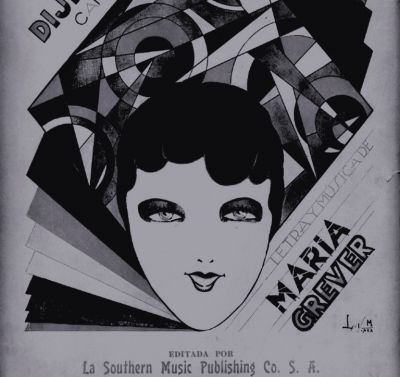 María Grever
María Grever
, born Maria Joaquina de la Portilla Torres, was a Mexican songwriter who, combining the musical cultures of the Old and New Worlds, produced hundreds of popular songs in the first half of the 20th century. Her romantic songs and ballads became widely popular in both North and South America as they were performed by leading pop and jazz artists such as
Chet Baker
, Dinah Washington, Ella Fitzgerald, and Enrich Caruso.
Various sources indicate different dates for María Grever's birth, naming either 1884 or 1885 as the real year, while some tell a beautiful legend that she was born on a ship sailing from Mexico to Spain.
Howbeit, from her earliest childhood, María showcased a talent for music that was encouraged by her parents who provided her with a great opportunity to study music in Europe with prominent teachers such as 
Claude Debussy
. Having spent her youth in Europe, she returned to Mexico but, due to revolutionary unrest, was forced to move to New York, where her intense musical career eventually took off in the
1920s
.
In the United States, María Grever's pop songs sold millions of copies and her lyrics were used for Broadway shows. She also worked with Paramount Pictures and 20th Century Fox to compose musical backgrounds for films.
While away from her homeland, she considered her mission to spread Mexican culture through her music:
"I had to leave my country, and now in New York I am interested in Jazz and Modern Rhythms, but above all, in Mexican Music, which I long to present to the American people."
Maria believed that the fusion of two cultures gave Mexican music an exciting mix of melody and rhythm:
"It is vastly rich, and the culture of music and songs in Mexico is fascinating from its inception: Its pre-Hispanic and Hispanic legacy and the mixture of both worlds. Melody and rhythm blend in one sole score."
To make her songs accessible to a wider audience, she often collaborated with leading lyricists of her day, including Irving Caesar to adapt her lyrics from Spanish to English.
Listen to Dinah Washington perform María Grever's What A Difference A Day Makes:
The heyday of María Grever's career fell in the
1930s
and
1940s
, marked by her live shows where she performed her songs in collaboration with other musicians, choruses, dance troupes, and orchestras. 
At the end of her life, María Grever suffered from blindness which failed to diminish her creative energy as he kept on writing. She died in 1951 in New York. At her request, her remains were transported to Mexico City.