Moreno Torroba as the first-ever Spanish non-guitarist who composed for solo guitar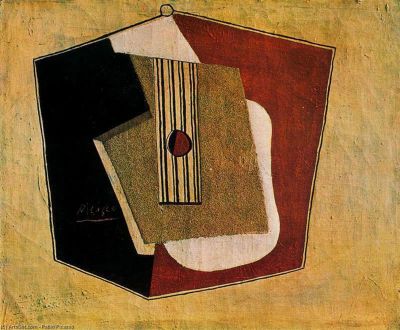 The Guitar by Pablo Picasso
Federico Moreno Torroba
was a Spanish composer adored by his contemporaries largely for his stage works, especially the ones written in the
zarzuela
 genre, a form of light Spanish opera. However, Torroba's current popularity is linked to his extensive contribution to the
classical guitar
repertoire, earning him the recognition of one of the best leading twentieth-century composers to have ever written music for the instrument.
In his career spanning over sixty years, Torroba has composed nearly one hundred guitar pieces that thematically developed the rich traditions of
flamenco
music while at the same time re-framing them in classical musical forms.
Torroba was not a guitarist, and his decision to write for guitar crystallized after meeting the iconic Spanish guitar maestro
Andrés Segovia
. Segovia was known not only as a brilliant performer but also as a motivator who prompted a number of composers, including
Joaquín Turina
, to replenish the guitar repertoire with modern works based on the folk music of his homeland.
In his autobiography, Segovia mentions the first meeting with Torroba organized after the 1920 Madrid premiere of one of his orchestral works. That evening Segovia asked the composer to write something for guitar and within a few weeks, Torroba completed his first guitar work Danza in E major.
Listen to Torroba's
Danza in E major
from
Suite Сastellana
performed by
John Williams
:
Segovia noted that Torroba wrote his Danza on pure instinct since, at that time, he had only a superficial understanding of the performing techniques for the guitar, but this work greatly delighted Segovia and it cemented its place in his concert repertoire. Moreover, Segovia considered Torroba's composition to be a true breakthrough for the classical guitar and stated that this was "the first time a composer who was not a guitarist wrote for the guitar".
Subsequently, Danza became the third part of Torroba's Suite Castellana, joining the other components of the suite, the Fandanguillo and the Arada.
Listen to Torroba's Fandanguillo from Suite Сastellana performed by Andrés Segovia: