The most performed contemporary composer grew up with Bob Marley music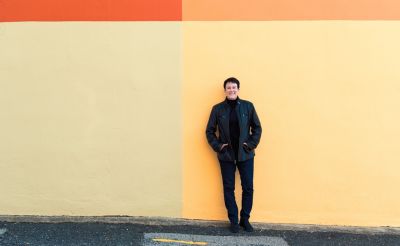 Jennifer Higdon by A. Bogard
Composer:
Jennifer Higdon
Jennifer Higdon is a contemporary composer and winner of the Pulitzer Prize and Grammy Awards. According to a recent survey of orchestras, she is one of the most performed living American composers.
Higdon came to music relatively late. Her father was a visual artist of the hippie generation, and her musical diet consisted of
The Beatles
,
Bob Marley
, as well as various folk and bluegrass groups.
At the age of 15, she happened upon her mother's old flute and, with the help of a method book, decided to learn the instrument by herself. 
By the age of 21, Higdon began composing and soon realized she had a knack for writing a variety of genres:
"I believe wholeheartedly in melody (...) I believe in a clear pulse and a clear rhythm. I like to be able to hear the harmonic movement. And I have a tendency to make musical events happen or turn over fast." 
Her orchestral work Blue Cathedral is one of the most performed contemporary orchestral works in the U.S. It is a tone poem written as a memorial to her younger brother, Andrew Blue Higdon, who died of cancer in his early thirties. Andrew himself was a musician who played oboe, so naturally the piece reserves a special part for the instrument as a heartfelt tribute to him.
Listen to Jennifer Higdon's Blue Cathedral performed by Bowling Green Philharmonia: