The native heart of Peruvian folk as explored by ethnomusicologist Alomía Robles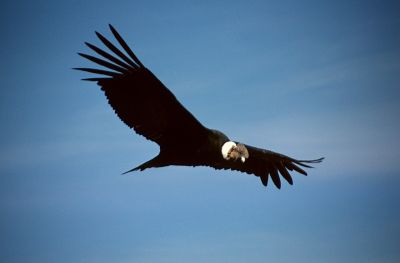 Colca Condor by Colegota
Piece of Music:
El Cóndor Pasa, If I Could
It has been a little more over a century since the Peruvian composer Alomía Robles crossed the Andes in search of traditional music of the South American indigenous peoples.
Among other recordings of cultural importance, his years of research also gave birth to perhaps one of the most widely-known melody El Cóndor Pasa, which is considered the second national anthem of Peru.
Daniel Alomía Robles was born into a family of a French immigrant father and a Peruvian mother, in the city of Huánuco, in 1871. Robles stated later that he had first experienced music at the age of six at the mass in Huánuco where he began to sing along with the chorus. After that, he took special pleasure in singing the indigenous songs of Peru.
Robles started taking his music lessons in Lima where he lived with his uncle. It was Claudio Rebagliati, an Italian violinist and composer, who taught piano and musical harmony to the young Robles. The Italian maestro, who is best known for arranging the official anthem of Peru, offered to teach Robles in exchange for the pupil's help during performances.
In 1892, having succeeded in music studies, Robles began his medical education at the insistence of his family. While conducting medical research with other students of the University of San Marcos in Campas Indians, he met a Catholic missionary who had encouraged Robles to study aboriginal music. After eventually dropping out of the university in 1894, Robles decided to continue his studies of the indigenous music, a mission to which he will have dedicated more than twenty years of his life.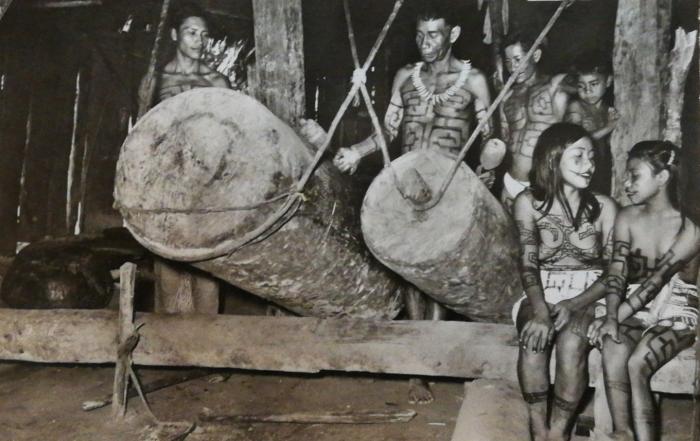 His research took him to remote regions of Peru, Ecuador, and Bolivia where he collected and classified folk materials of the Amazonia jungle and the Andes mountains. Robles received the full support of his wife—the pianist Sebastiana Godoy—who had assisted him in the harmonization of native music.
Finally, in 1910, he gave a since-then celebrated lecture on "Indian melodies" at the University of San Marcos in Lima and later published his discovery of the pentatonic structure of Andean folk music.
In 1913, his most recognized composition El Cóndor Pasa was premiered at the Teatro Mazzi in Lima. The song, composed as a part of a zarzuela (Spanish operetta), is a story in itself, exposing a strong social drama of Peruvian miners and their relations with the foreign mining company. The condor that looks at the miners from the sky becomes, for them, the symbol of freedom which they so desperately yearn.
Listen to the guitar transcription of El Cóndor Pasa by Alvaro Lagos:
Soon after its premiere, the operetta El Cóndor Pasa was being performed in large theatres all around the world and sung by renowned opera singers of the time, though it was still a piece of rather isolated recognition and would remain so until decades after his death.
In his lifetime, Alomía Robles wrote more than 200 songs based on his folk research which earned him high praise from The New York Times that noted Robles' "considerable natural talent" and "bettering the knowledge of the folklore of his country."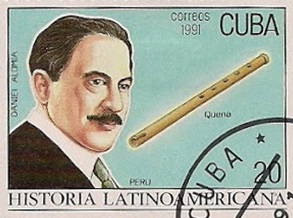 He died in 1942 in Chosica, about thirty miles from Lima, of septicemia, the illness that tragically robbed him from ever seeing
El Cóndor Pasa
reaching the peak of its full fame in the
1970s
.
Over time, Andean folk bands found a certain niche of popularity in Europe. In 1965, the Parisian band Los Incas performed their own version of El Cóndor Pasa with Andean native instruments in the Théâtre de l'Est Parisien. Impressed by the melody, American artist Paul Simon asked the band's permission to include a cover of the song on his album. 
In 1970, Simon & Garfunkel released the English cover of El Cóndor Pasa (If I Could), with the lyrics written by Simon, on their album Bridge Over Troubled Water. Alomía Robles was not listed in the credits as the original composer since it was considered an Andean folk melody.
Listen to ​If I Could by Simon & Garfunkel:
After a copyright lawsuit between the son of Alomía Robles and Paul Simon, the undeniable authorship of the Peruvian composer was restored.
According to the government newspaper El Peruano, El Cóndor Pasa is recognized as a Cultural Heritage of Peru:
"[for] containing original concepts of music that serve to strengthen our cultural identity."