Nordic folk fiddle reshapes polished classical sound in the music of Gjermund Larsen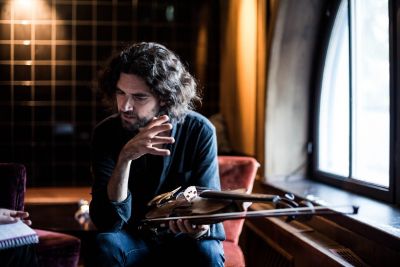 Gjermund Larsen
Gjermund Larsen is a Norwegian musician and composer who dedicated his career to the music of his native land. His work, inspired by folk traditions, combines classical harmonies with a modern approach to performance and sound recording.
Gjermund was born in the village of Verdal in the
Innherred
traditional district which is famous for its rich vocal and
fiddle
folk heritage.
Since childhood, Gjermund was surrounded by music through the efforts of his father Geir Egil Larsen who had been a noted violinist and folk singer. Gjermund and his brother Einar started studying music at a very early age, but since the family could provide lessons only as far as the folk genre was concerned, Gjermund decided to explore beyond that, delving deep into classical music at the Ole Bull Academy.
Einar and Gjermund Larsen in 1989
: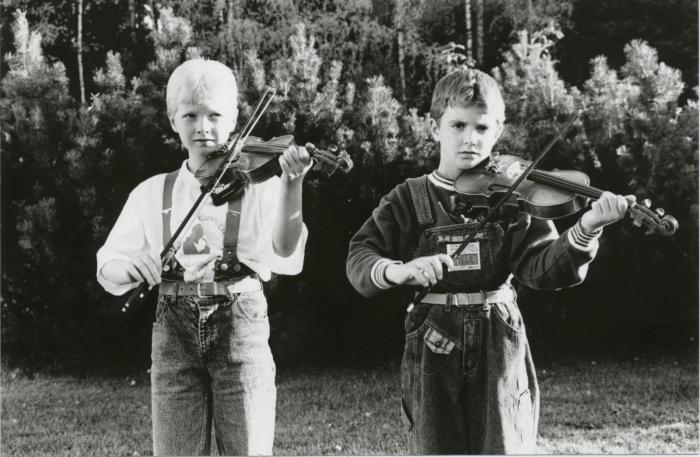 As a folk artist, Gjermund believes that music becomes interesting when genres merge and benefit from each other, a point of view which he showcases in his approach to mixing various styles both willfully and unconsciously. He also thinks that the more one plays their music, the better and more fun they become.
Having worked with numbers of musicians and bands, Gjermund released several albums, among which one stands out in particular by being a children's music album, in itself a rare occurrence in anyone's resume.
In recent years a strong common Nordic folk music scene has emerged with joint Nordic projects and folk music groups. Keeping up with the times, Gjermund embodied his growing composer's skill in his 2016 album Salmeklang which proved to be an excellent collaboration of two bands: Gjermund Larsen Trio and the Swedish folk music group Nordic.
Watch the studio session of Kind of Polska by Gjermund Larsen Trio & Nordic: