Pancho and Lefty: gangster song that saved Townes Van Zandt from a speeding ticket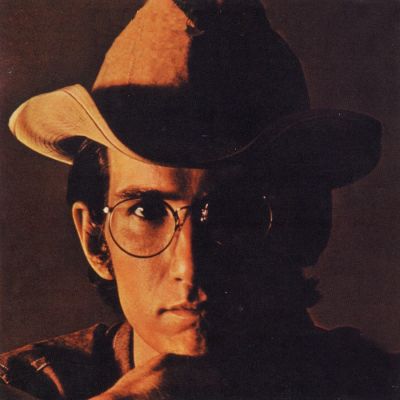 Townes Van Zandt
Pancho and Lefty
is perhaps the best-known song of American songwriter
Townes Van Zandt
 released on his sixth studio album in 1972. Performing in modest clubs and distributing his music only through minor labels, Van Zandt was never widely popular, and thus
Pancho and Lefty
would not get much notoriety until the
1980s
when it would be covered by other artists.
Despite the lack of major hits, Van Zandt is considered a highly influential musician whose songs have been part of the repertoire of many era-defining artists like
Bob Dylan
and
Robert Plant
 and whose poetry was once praised by Billboard by naming him "the Van Gogh of Lyrics".
According to Van Zandt, the song was written only in one day on the eve of his Dallas concert when he had nothing else to do in his hotel room without a TV or phone. On the day of the concert, all Dallas hotels were all fully booked by the followers of the famous American evangelist, and the only vacant room the musician could find was 50 miles from the city. He performed Pancho & Lefty for the first time that same evening and later added another verse.
In the Heartworn Highways documentary, Van Zandt said that Pancho & Lefty was about two Mexican gangsters he saw on TV. Some listeners believe that the song juxtaposes two belief system with Pancho's idea of ​​"live fast, die young" versus the nature of Lefty's monotonous and uneventful life. A number of Van Zandt's close acquaintances claimed that the song was not written in Dallas, but in Houston's hospital after an almost fatal drug overdose, and the two main characters represent two sides of his personality.
Listen to Pancho & Lefty by Townes Van Zandt:
Curiously, Van Zandt told the story of being stopped by police on his way from Brenham to a concert in Houston for speeding. As it turned out, two patrolmen used the callsigns Pancho and Lefty and did not write out a speeding ticket for Van Zandt after learning that he was the author of this song.