Marie Laveau: ballad of the legendary Voodoo Queen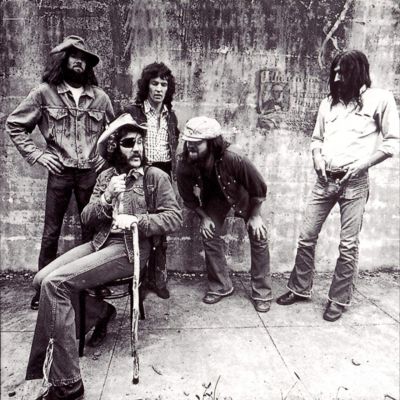 Dr. Hook & The Medicine Show LP cover
In a slightly ironic and exaggerated form, the song extols the skills and appearance of this powerful mid-19th century Voodoo practitioner who had a huge impact on many aspects of contemporary life, bringing together the Catholic tradition with spiritual folkways of Louisiana Voodoo.
In her daily life, Marie Laveau worked as a hairdresser, a very handy craft for attracting affluent clients and being privy to the town's gossip. Politicians, lawyers, businessmen, and wealthy plantation owners have come to her for advice before making an important decision, while runaway slaves credited their successful escapes to her powerful charms. Thanks to her influence, Catholic saints were included in the Voodoo belief system, and the convergence of the two religious traditions led to an increase in her followers. So much so that some of her rites were later able to attract more than 10,000 people.
Listen to Marie Lavaux by Dr. Hook & The Medicine Show:
Dr. Hook & The Medicine Show performed Marie Laveau in a somewhat formulaic manner using three primary major chords in the key of B major, and this fully major harmonic progression sometimes seems ill-suited for the haunting vocals meant to convey spiritual voodoo environments.
Discover more songs composed in Ionian major mode and check out their harmonic analysis in the following articles: