The scent of magnolia permeating Joaquin Rodrigo's concerto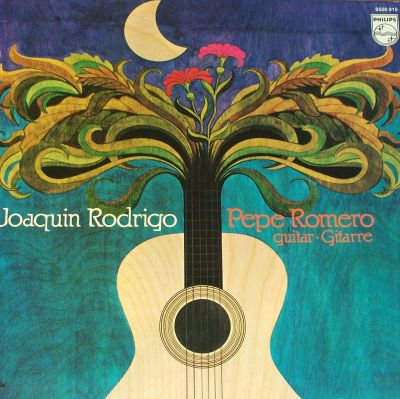 Joaquin Rodrigo LP cover
Composer:
Joaquin Rodrigo
It may come as a revelation that Joaquin Rodrigo wasn't a guitarist, despite his contributions to the guitar repertoire, but at his core the composer was, in fact, a pianist.
Rodrigo was born in Valencia,
Spain
. At the age of three his eyes were damaged and quite soon his sight deteriorated to total blindness. He began studying piano at the College for the Blind in Valencia and dedicated himself to serious musical career.
The Concierto de Aranjuez draws inspiration from the gardens in the city of Aranjuez. Rodrigo, having lived his life in blindness, wrote the concerto with the purpose of depicting the fragrances and sounds that he himself experienced walking through the gardens.
"The Concierto de Aranjuez is named after the famous royal site on the shore of the River Tagus, not far from Madrid, along the road to Andalusia (...) Its music seems to bring to life the essence of an eighteenth-century court, where aristocratic distinction blends with popular culture. In its melody the perfume of magnolias lingers, the singing of birds and the gushing of fountains."
The Concierto de Aranjuez was Joaquín Rodrigo's first attempt in the concerto genre, and it remains his most recognizable work. 
Wach Concierto de Aranjuez performed by John Williams with BBC Symphony Orchestra: