Shehnai oboe and its greatest virtuoso proclaimed the Indian Independence Act of 1947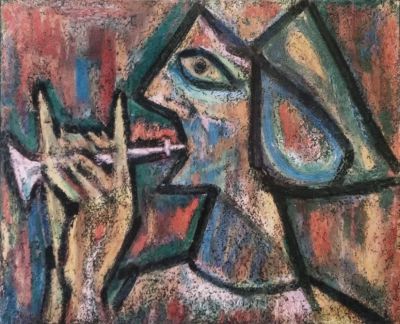 Bismillah Khan
Piece of Music:
Bhairav raag
For several centuries most ceremonial or festive events in
India
,
Pakistan
, and Nepal have been accompanied by lively melodies performed on a treble woodwind instrument called the 
shehnai
. Possessing a clear and penetrating voice, this double-reed instrument is sometimes referred to the Indian
oboe
since both its shape and timbre are very similar to the European orchestral analog.
Initially introduced into the Indian subcontinent from Central Asia, the shehnai is now strongly associated with a solemn and happy mood as no wedding can do without its charming tone, and the sounds of its simple tunes are frequently heard at temple festivals and processions.
This long-established image had prevented this instrument of being viewed in more grandiose stage contexts until the greatest virtuoso
Bismillah Khan
integrated the shehnai into the
Indian classical
music in the middle of the 20th century.
Bismillah Khan was born as
Qamaruddin Khan
in 1916 in a family of hereditary musicians employed for centuries in Bihar Dumraon palace. He received intense musical training from his uncle, who was a prominent shehnai player appointed in Kashi Vishwanath Temple—the most famous Hindu temple dedicated to Lord
Shiva
. 
Along with his shehnai practice, Bismillah Khan absorbed the rich Indian culture while living in Varanasi, where he moved at the age of six. Being the cultural center of North India for several thousand years, this city is literally immersed in art where, according to Khan, all residents are involved in music, even his barber who constantly sang at work.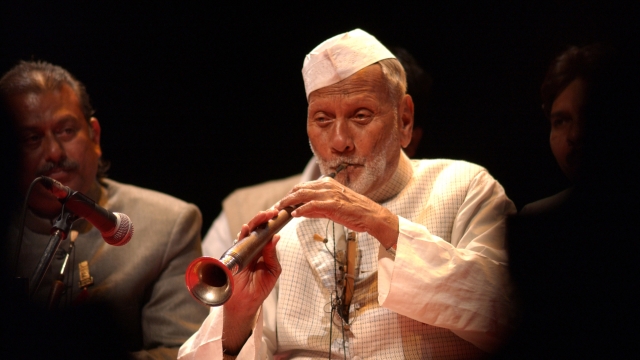 Having mastered an impeccable breathing control technique which did not greatly interfere with his smoking habit, Bismillah Khan transformed the traditional role of the shenai with his revolutionary performance at Calcutta All India Music Conference in 1937.
Since the oboe is the most important ceremonial instrument of India, it is not surprising that it was Bismillah Khan who was honored to perform in the Delhi Red Fort proclaiming the independence of India from the British rule in 1947. His recital soon became an essential part of the cultural events during Independence Day celebrations in years to come.
Listen to Bismillah Khan perform Raga Bhairav:
During his ninety-year long life, he gained recognition not only in India but also worldwide, touring in North America, Europe, Africa, and Asia where he attracted huge numbers to the flawless harmony of the Indian classic. Being a very cheerful and communicative person, Bismillah Khan collaborated with leading classical musicians of India including the
sarangi
maestro
Ram Narayan
and the prominent sitarists
Vilayat Khan
and
Ravi Shankar
.
For his repertoire, Khan chose pieces very freely, including not only
Hindustani ragas
but also random works, as evidenced by the curious story of his meeting a boy on a train who played the
bansuri
flute. The melody that the boy played impressed Bismillah Khan so much that he asked the boy to play again and again until he remembered it in order to play this "new raga" at the next performance.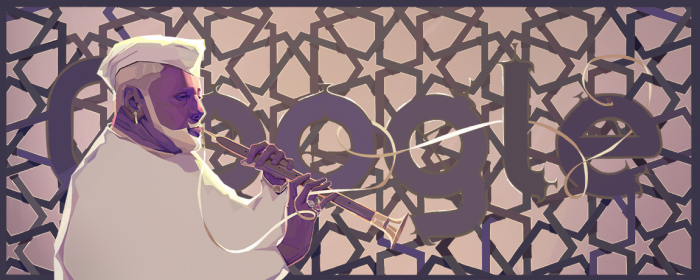 A day of national mourning was declared on the day of his death in 2006. Bismillah Khan was buried along with his shehnai under a neem tree at Fatemaan burial ground in old Varanasi accompanied by a 21-gun salute from the Indian Army. 
Listen to the jugalbandi between Ram Narayan and Bismillah Khan:
A jugalbandi is a form of performance in Indian classical music which can be compared with Western jazz jam when a melody is developed or imitated alternately by different musicians. The word jugalbandi means, literally, "entwined twins."