The Hindustani maestro who arranged the Sārangī fiddle for a classical solo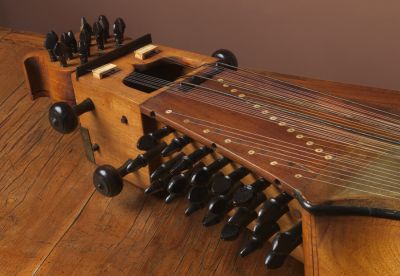 Sarangi
Piece of Music:
Darbari raag
The sārangī fiddle, mainly used on the Indian subcontinent, is perhaps one of the most complex bowed string instruments. In addition to the three main strings for bowing, the sarangi has in its design above 30 sympathetic strings for creating a unique timbre and producing echo-like resonances.
It is quite surprising, but a fiddle with such rich tonal texture has never been involved in classical Hindustani music as a solo instrument, previously providing a background palette instead, mainly for vocal genres such as dhrupad, khayal, thumri, bhajan, and ghazal. Only in the 20th century, the fiddle's role was reimagined by the brilliant maestro Ram Narayan who presented the Indian classical ragas in an unusually exquisite transcription for the sarangi.
Ram Narayan was born in 1927 in Amber village in Rajasthan, near the lake-based city Udaipur which has been the residence of powerful Rajputs rulers of the historic kingdom of Mewar. Since the region has always been famous for bowed-strings instruments such as the
esraj
and
ravanahatha
, it is quite natural that Narayan, a member of a respected musical dynasty, has chosen the sarangi violin.
From the age of 15, Narayan was employed as a vocalist at the local All India Radio in Lahore where his talent as a sarangi performer was revealed by prominent classical singer Abdul Wahid Khan who helped Narayan to dive deeply into the art of Hindustani raga.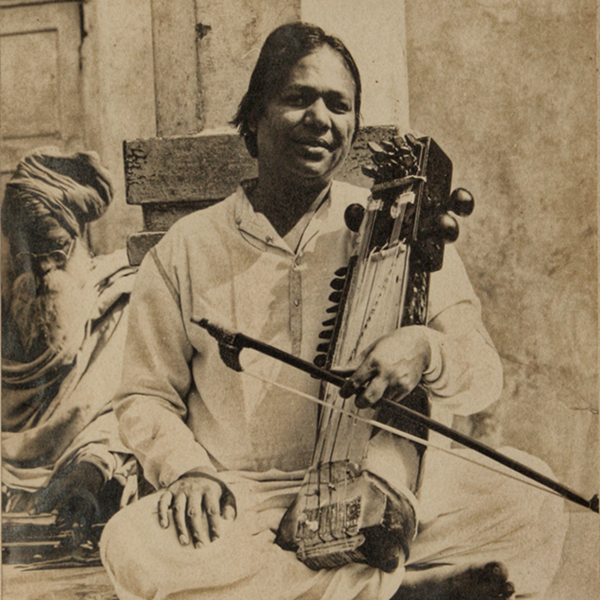 Performing on the radio with many outstanding musicians, including Omkarnath Thakur and
Ravi Shankar
, Narayan had the great opportunity to develop his performing skills by adapting various musical trends for the sarangi and gradually coming to the conclusion that his instrument could shift into a solo role.
Here is how maestro described the aspirations of his early period:
"After a certain period, I realized that my role as an accompanying musician was restricted and limited and if I have to grow as a musician it was essential for me to explore new possibilities. I felt that the sarangi definitely deserved solo concert status."
After studying the Western bowing technique of
violin
and
cello
, Narayan developed essentially new bow movements for the sarangi as well as thoroughly reworked the design of his instrument for a more intricate performance.
Narayan's immense popularity in the West was however offset by a curiously sceptical attitude with which his serious successes in solo performances with the sarangi were met in India.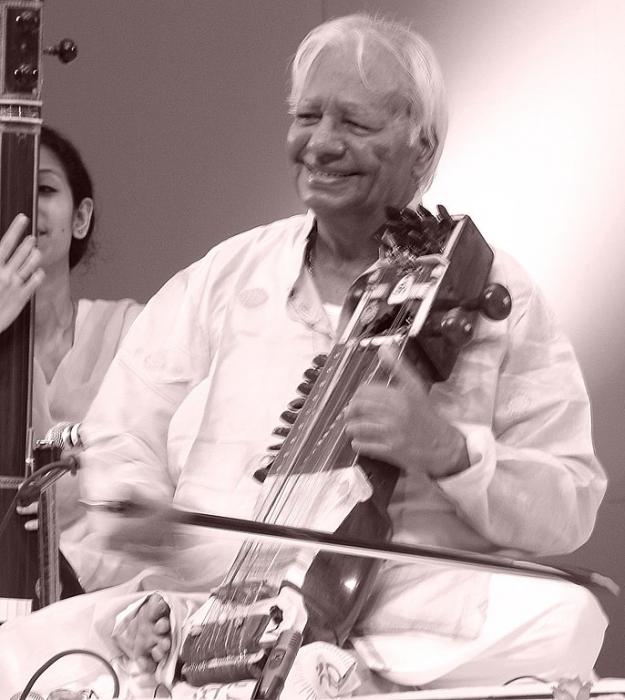 Narayan recalled that he was most warmly received in
England
,
France
,
Germany
and especially in
Austria
where he was invited four times to the Vienna Music Festival at Mozart's Hall. In the West, he made friends with such famous bow masters as cello virtuoso
Pablo Casals
and violin genius
Yehudi Menuhin
for whom Narayan even wrote a piece.
His obvious success in the West eventually led to long-deserved recognition of his innovative ideas in homeland India where he gained many admirers among fans of classical music and received strings of honors from the government, including the highest civilian award---the Padma Bhushan.
Narayan's worries about the scant popularity of both the sarangi and classical music as a whole have found expression in his teachings where he provides the students with unique performing techniques.
Maestro pointed out the great necessity of including Indian classical music in the education system:
"Unless classical music is made compulsory in schools and colleges, the next generation will not take to it."
He is also concerned about the evolution of his beloved instrument in the future:
 "It is sad that a beautiful instrument like this one is being considered an endangered species."​
Listen to Raga Darbari performed by Ram Narayan:
Despite the abundance of government awards which found him in the last decades, Ram Narayan considers the hearty words by the violin virtuoso Yehudi Menuhin to be the best compliment to his work:
"The sarangi remains not only the authentic and original Indian bowed instrument but the one which most poignantly in the hands of Ram Narayan most revealingly expresses the very soul of Indian feelings and thought. I cannot separate the sarangi from Ram Narayan, so thoroughly fused are they not only in my memory but in the thought of this sublime dedication of the great musician to an instrument which is no longer archaic because of the matchless way he has made it speak."