Songs for Drella: the minimalistic tribute to Andy Warhol that united his beloved artists for the first time since 1960s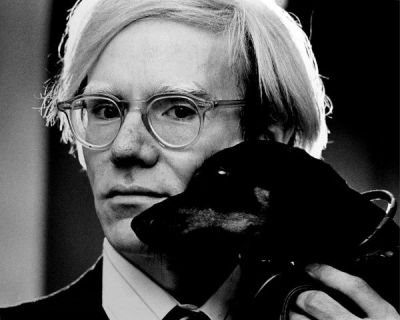 Andy Warhol by Jack Mitchell
As an absolutely iconic figure in the visual art movement known as pop art,
Andy Warhol
had a profound influence on the formation and creative ways of many talented musicians who determined the future course of alternative culture in various
genres
. Among the musicians praising Warhol's influence on their worldview and style are such stars as Mick Jagger,
Jim Morrison
, John Lennon,
David Bowie
, and
Brian Eno
.
The most significant contribution of Andy Warhol to music is undoubtedly the creation of minimalistic concept art for The Velvet Underground as well as his management of the band's early period. Having spent only $1,500 on the production of their debut LP with the famous banana on the cover, the band had one strange-sounding album on their hands which would be marked by the Rolling Stones as "most prophetic rock album ever made" at the end of the century.
The death of Andy Warhol in 1987 prompted the two founders of The Velvet Underground—
Lou Reed
and
John Cale
—to overcome creative differences in order to make a narrative album about the life and work of the most progressive visual artist of the 20th century. After meeting at Warhol's memorial service,
the pair decided to work together and eventually release the record in 1990, marking their first reunion since the
1960s
.
The duo called their work Songs for Drella, appealing to the nickname of their mentor—formed as a contraction of Dracula and Cinderella—which was actually never liked by Warhol himself. The minimalist recording relies on simple riffs and is replete with Velvet-like repetitions, but the sound contrasts sharply with their early turbulent creativity due to the album's reliance on piano, guitar, and electric viola, all aided by the calm vocals of Lou Reed and John Cale.
Watch Lou Reed & John Cale perform Small Town:
The album's fifteen tracks are placed in chronological order and juxtapose memories, reportages, and Warhol's ideas about art.
Watch Lou Reed & John Cale perform Style It Takes:
In addition to being a grand tribute to Andy Warhol, the project also brought on a major event in 1990 by gathering all band members on stage to perform their undying hit Heroin. It was at a Warhol/Velvet Underground exhibition at the Cartier Foundation in Jouy-en-Josas when, after playing the songs off Drella, Lou Reed and John Cale were joined onstage by Sterling Morrison and Maureen Tucker.
Watch The Velvet Underground at the Foundation Cartier in 1990: