Quadraphonic vinyl reveals new Atom Heart Mother details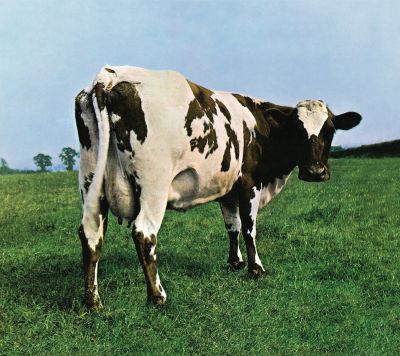 Atom Heart Mother LP
In the late
1960s
, after the stereo sound almost completely replaced the mono format in the recording industry, the attention of engineers was shifted to
quadrophonic
sound technology.
Unfortunately, at that time, quad-sound was not widespread due to equipment manufacturers failing to develop a common quad standard, releasing recordings and record players of various formats to the mass market which made it hard to find a match.
Nevertheless, quad recordings forced the sound producers to make special mixes which differed from the stereo mixes not only in sound design but also by the inclusion of other takes. This created a particular niche for collectors and die-hard fans who hunted the rare quad vinyl releases to experience the well-known recordings with the fresh colors.
In the early
1970s
, first quadraphonic LPs came out with three incompatible systems: 
SQ
by CBS Records,
CD-4
by RCA and
QS
by Sansui. New records were released only for one of these standards and consumers could not listen to quadrophonic sound if they had a different system.
Sansui Quad Receiver model QRX-9001
: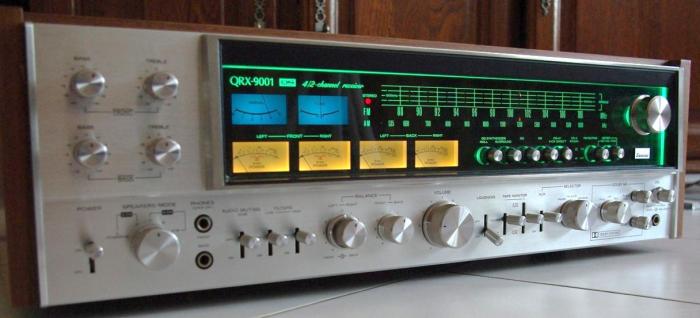 To some consolation, consumers could listen to quad records on a regular stereo player and the quad systems had pretty much died out by the end of the 1970s.
In addition to aiming for home systems releases, musicians and engineers also attempted to use quad-sound systems in live performances. In 1967, 
Pink Floyd
held the first-ever surround-sound rock concert at London's Queen Elizabeth Hall, where the band debuted its custom-made quadraphonic speaker system.
The Azimuth Co-ordinator was the first panning control unit for a quadraphonic sound system, a brand new concept at that time. It was developed by a technical engineer Bernard Speight at Abbey Road Studios.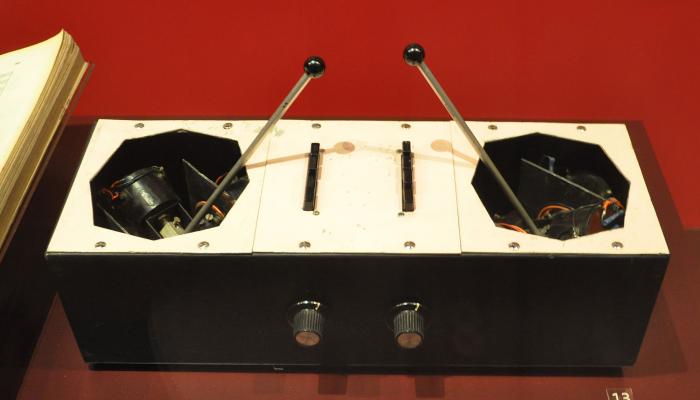 The original device was stolen right after the first show, so a second unit had to be built in 1969. The Azimuth Co-ordinator was operated by the keyboardist Rick Wright. As he manned the joysticks, the source of the sound moved from speaker to speaker around the auditorium.
Continuing their deep experimentation with live sound, Pink Floyd also released several albums on quad vinyl including Atom Heart Mother, Dark Side of the Moon, and Wish You Were Here. Recorded with great difficulty, Atom Heart Mother deserves special attention since it was the first Pink Floyd album to include complex classical orchestration.
In the early stages of the album's creation, the band was not able to cope with the title track, which was more of a symphony in its scale and extent rather than a typical Pink Floyd song. While struggling to glue their drafts in the studio, they commissioned an avant-garde musician and composer Ron Geesin to create the orchestra support for their "Epic" theme.
Ron recounted what the band members told him:
"We want to do something big with this. We've got this backing track that has been stuck together in sections. Can you do something with it? We'd like quite a big sound, this and that." 
He then described his process:
"...we worked out the affordable forces that would be 10 brass, 20 choir and a solo cello. So they were away for a month and I was stripped down to me underpants quite often, because it was very hot that year, writing the stuff on top of their backing tracks. And that's it. That's what came out."
Pink Floyd faced unprecedented difficulties in recording the title track as they had no experience with the orchestra and, moreover, they could not record the piece in parts due to technical limitations of the time. 
The atmosphere during the Abby Road sessions was extremely tense. Classical musicians pointed out errors in the score while Ron struggled to conduct such a diverse orchestra. In the end, Ron was forced to watch the process from inside the control room while choirmaster John Alldis conducted the orchestra, choir, and band.
Later the band members have often been critical of the title track. Roger Waters called it "rubbish" while David Gilmour once described it as "absolute crap". 
The fact that Pink Floyd considered their first orchestration experience on Atom Heart Mother suite to be not very successful forced their producer Alan Parsons to totally rebuild the mix that was intended for the quad release.
As a result, on the quad mix, the drums sound more focused, additional or modified brass parts can be audible, as well as some other minor alterations.
Listen to the quad mix of the Atom Heart Mother suite:
The album cover also made history by not including the artist name or album title, only a lone cow in the field in Potters Bar, Hertfordshire. 
As for the album title, Ron Geesin insists it was he who told Roger Waters to check the newspapers for inspiration. Waters leafed through the pages and stopped at a story headlined "Atom Heart Mother Named", about a 56-year‑old woman, Constance Ladell, who'd been fitted with a radioactive plutonium pacemaker.