A story of love and friendship in the music of World War I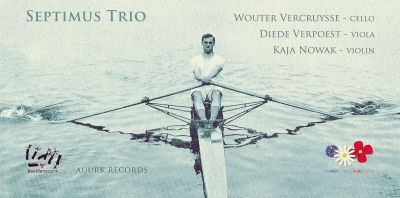 Frederick Septimus Kelly CD cover
Composer:
Frederick Septimus Kelly
Frederick Septimus Kelly, a gifted Australian-born musician who spent much of his life in England, was among the numerous cultural losses of World War I, killed in action at the Battle of the Somme at the age of 35.
Born in Sydney in 1881, he moved to Eton when he was 12. His musical abilities became apparent when he was still a child, playing 
Mozart
and
Beethoven
piano sonatas, and, much later, at the peak of his popularity in the 1910s, he would be performing piano concertos of his idols with the
London Symphony Orchestra
and Sydney Symphony Orchestra.
During his career, Kelly also played chamber music with such notable instrumentalists as the Hungarian violinist
Jelly d'Aranyi
(who had been long deeply in love with him) and the Catalan cellist
Pablo Casals
.
Even though Kelly's output ended up being relatively humble, his compositions include wonderful piano pieces and a charming violin sonata, written for Jelly d'Aranyi and first performed by her and Kelly's close friend, the pianist Leonard Borwick, at the memorial concert in London in 1919.
Possessing a rare combination of outstanding sporting and musical ability, Kelly won a Gold Medal for England in rowing at the 1908 London Olympics.
Along with his close friends, the poet Rupert Brooke and composer William Denis Browne, he enlisted in the Royal Naval Division as the Great War broke out. Adapting well to military service, Kelly was destined to win the Distinguished Service Cross and was even promoted to the rank of Lieutenant-Commander.
In 1915, the three friends—Kelly, Brooke, and Browne—set out for Gallipoli. But before reaching their destination, Brooke fell gravely ill with septicemia and died on the Greek Island of Skyros. As the expeditionary force was ordered to depart immediately, Brooke was buried rather hastily on the island. In Kerry's own memory:
"No one could have wished for a quieter or a calmer end than in that lovely bay, shielded by the mountains and fragrant with sage and thyme".
Kelly was wounded twice at Gallipoli and, while recovering in Alexandria, he wrote the poignant Elegy for string orchestra, in memory of his dear friend Brooke.
Rupert Brooke's most famous lines come from his poem The Soldier:
If I should die, think only this of me:
That there's some corner of a foreign field
That is for ever England.
Listen to
Elegy for String Orchestra - In Memoriam Rupert Brooke
performed by David Lloyd-Jones with
BBC Symphony Orchestra
:
Between the campaigns, Kelly was also working on a violin sonata as a gift for Jelly d'Aranyi. In a letter to her, he wrote:
"It is all there in my head but not yet on paper. You must not expect shell and rifle fire in it! It is rather a contrast to all that, being somewhat idyllic."
Kelly finished the piece just before the Gallipoli evacuation in 1916. He enjoyed only a small respite back home in London, playing the sonata with D'Aranyi before being sent out back to war.
Initially placed as the conductor of the military orchestra, Kelly was then sent to the front-line during the preparation of the Somme offensive. On the last day of the Somme campaign, Kelly was killed while attacking a German machine gun emplacement.
Jelly d'Aranyi never married and kept Kelly's photo on her piano for the rest of her life.