The timeless sadness of Shigeru Umebayashi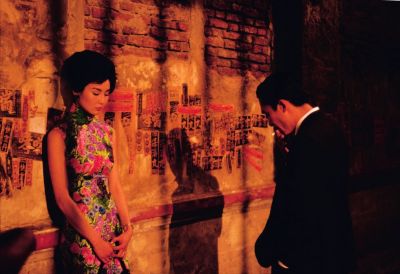 One of the most distinguished and fruitful composers of our time, Shigeru Umebayashi is credited with more than 50 films, including those of Zhang Yimou (House of Flying Daggers, Curse of the Golden Flower) and Wong Kar Wai.
It might come as a surprise that Umebayashi, perhaps most widely known for his sensual string score for Wong Kar Wai's
In the Mood for Love
, started his music career in the
1980s
, like many quiet genuines of his time, in a new wave band EX during the rise of the movement in Japan.
In 1985, a year into the disbandment, he turned to film, steadily earning recognition as well as several Japanese music awards for his scores. International attention began rising after Umebayashi's 1995 score for The Christ of Nanjing which eventually led to his recurring collaboration with Wong Kar Wai.
The iconic Yumeji's Theme from In the Mood for Love, first written by Umebayashi for the 1991 film Yumeji, is perhaps one of the most recognized and impactful contemporary pieces of music, having been featured in many more titles since.
Solemn and minimalist, it enriches and guides the imagery it is supposed to simply adorn, painting the dark and dingy corners of
1960s
Hong Kong with simple strokes of primary colors, not unlike the impressive qipao collection that Maggie Cheung wears in the movie. There is something rather universal and timeless about the theme, rare yet ubiquitous in the mood it can strike in whatever visual environment it is paired with.
Umebayashi's 2046 score follows the path of that taken with In the Mood for Love, since both films are, after all, intrinsically connected. And somehow, just like the movie itself, this score is more traditionally dramatic yet diverse, reflecting, timelessly, the multiple storylines that span across decades and even genres, while moving the feature along its contrasting light and the shifting pace of its narrative.
The score contains several editions of the main theme, including a rumba version: