The Unthanks: keeping with the modern spirit of the English folk song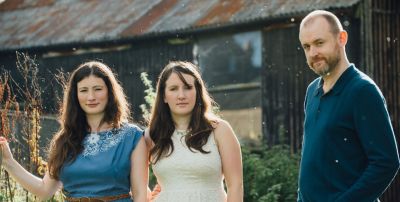 The Unthanks
The Unthanks is an English group known for their eclectic approach in combining traditional Northumbrian folk with other music genres.
Formed in the 2000s by sisters Rachel and Becky Unthanks, the duo were joined by producer and songwriter Adrian McNally. They've since picked up plaudits at every turn over the course of numerous albums and projects.
The Unthanks sisters come from a musical family: their father is part of the folk group the Keelers that focuses on the sea shanties of the North East, while their mother is a stalwart of local choirs.
Brought up at festivals and folk clubs, the sisters have found a way of life in singing as a unit. They look for songs together, searching for stories and ballads in archives, or in remembered snatches of something they have heard from their parents' record collection. 
Their cover of Starless by the art-rock band King Crimson gives the song a new life, a much more charming one, softened by the intimate folk arrangement and sensual vocals of the sisters.
Watch The Unthanks perform one of their own compositions A Great Northern River: