African bard Foday Musa Suso represents griot culture by mixing kora music with Western minimalism and jazz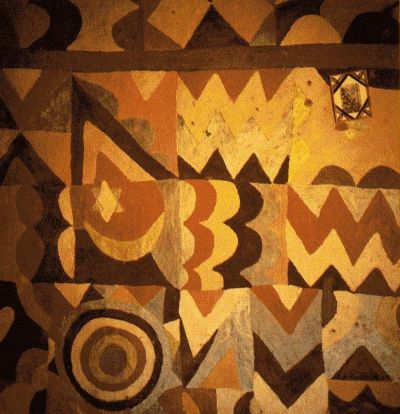 The most important role in the preservation of tradition in the culture of West Africa has been played by griots—wandering bards who, through their music and stories, have been spreading traditions and news among the communities for the past thousand years. In the modern digital era, their cultural function has greatly expanded, allowing the griots to acquaint the world with the folk traditions of the continent that is considered to be the cradle of humanity.
One of the most famous griots in the West is
Foday Musa Suso
whose masterly performance on African
kora
harp gave rise to many collaborations in various genres of popular and classical music with such outstanding artists as
Philip Glass
, Ginger Baker, Paul Simon, and David Harrington (
Kronos Quartet
).
Musa Suso was born in the 1950s in the Gambia to a griot's family of Mandinka people. Until his age of majority, he lived on a peanut farm where he studied the kora under the guidance of the musicians of his family. 
While on his travels through the country, Musa Suso met the starting point of his international career when at the age of eighteen one of his occasional street performances landed him a one-way ticket to Stockholm.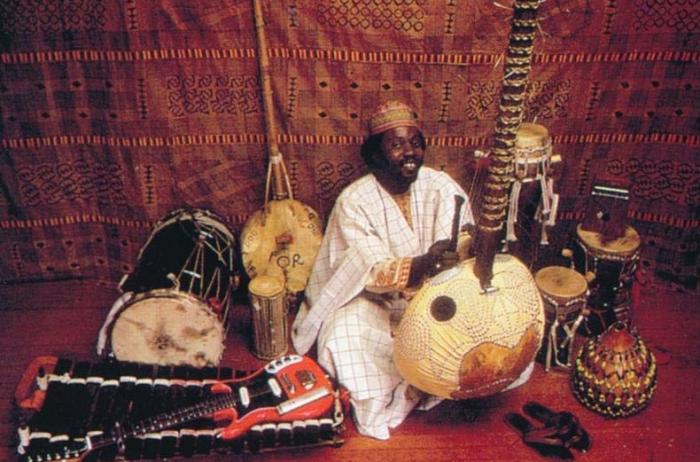 Musa Suso spent about six months giving recitals of ethnic music in bars and restaurants of the Scandinavian countries. Having subsequently expanded the geography of his performances throughout Europe, he spent another five years in concerts collaborating with musicians whom he met on his way.
After returning to Africa in 1974, Musa Suso taught the kora at the University of Ghana where he worked with a few American musicians and three years later moved to Chicago to establish the Mandingo Griot Society thus bringing the sound of his people to a new audience.
Listen to Musa Suso's Tilliboyo (Sunset) performed by Kronos Quartet:
Musa Suso's most significant contribution to classical music came from his collaboration with the minimalist composer Philip Glass who is widely known for his attention to traditional music from different cultures. After their joint trip to West Africa at the end of the
1980s
, Philip Glass and Musa Suso scored
The Screens
—Jean Genet's stage drama about Algeria's struggle for independence from France.
Listen to The Orchard by Philip Glass and Foday Musa Suso:
In the
1990s
and
2000s
, Musa Suso released several solo albums, played traditional music at ethnic festivals with Mandingo Griot Society, as well as experimented with jazz harmony along with such proficient musicians as saxophonist
Pharoah Sanders
and multi-instrumentalist
Jack DeJohnette
.