Bacheler's unusually bright lute music depicts Queen Anne of Denmark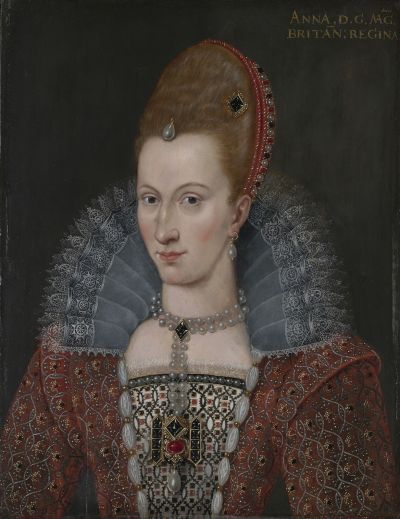 Anne of Denmark
Composer:
Daniel Bacheler
Daniel Bacheler (1572-1619) was an English lutenist and composer. Details of his life were obscure until Anne Batchelor, a Leeds schoolteacher decided to investigate her family history. She discovered that he was carrying out a specific royal service in the court of Queen Anne of Denmark. 
Curiously, Bacheler was not appointed as a court lutenist, but was brought into her to be the groom of the Queen's privy chamber and assigned an extraordinary salary that was eight times higher than a mere lutenist's pay. He played music and wrote it, attended to Queen Anne, and sometimes served as a royal secretary. In 1607 he applied for and was awarded a coat of arms: three dragon heads, the symbol of Anne's native Denmark.
Bacheler's lute music appeared in two volumes, published by
Robert Dowland
. The pieces are principally pavans, galliards, almains and preludes, in the English lute style of the time. However, some of his pieces are unusually bright for the period and require considerable technical skill. On top of that, he was among the first lutenists to include passages of melody in the lower register of the instrument.
Bachelar's
Monsieur's Almaine
, a guitar version by
Julian Bream
: