Flow, My Tears found popularity after John Dowland gave it lyrics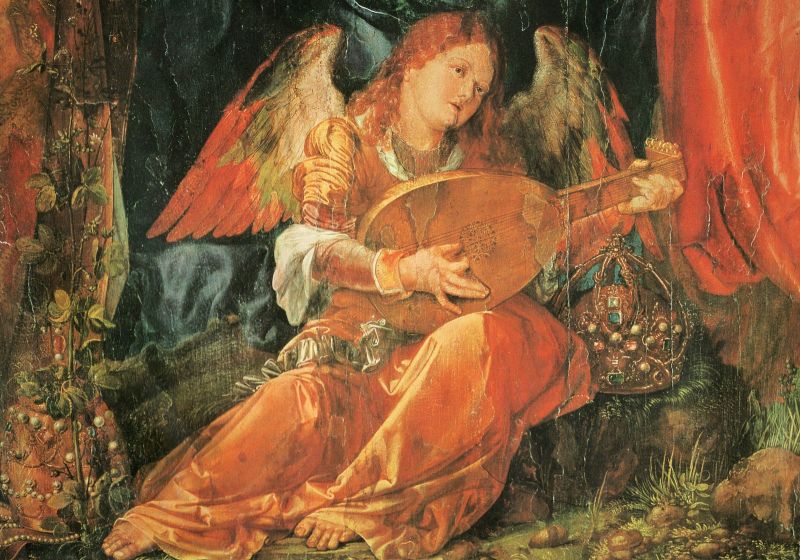 A mural frgament by Albrecht Dürer from the Rosary altarpiece, Germany
Originally composed as an instrumental theme, the lute song Flow, My Tears was created by the English Renaissance composer John Dowland. Most likely, that the lyrics were written specifically for music by Dowland himself.
Dowland remade his lute Lachrimae Pavane as a song, and its sorrowful melody permeated Elizabethan culture, with the motif appearing in the arrangements of Byrd and Morley, and the lyrics cited by the poets Webster and Ben Jonson.
The song was published by Downland in his Second Booke of Songs, which contains 22 songs that are generally sung by a solo voice with accompaniment lute. 
Here is the awesome
Flow, my tears
performance by
Andreas Scholl
who is one of the world's best-known Baroque countertenors:
The vocally modernized
Sting
version is a reminder that the song is not a museum piece:
Julian Bream
plays instrumental guitar adaptation of the
Lachrimae Pavane
: