Begin the Beguine: discovering origin and meaning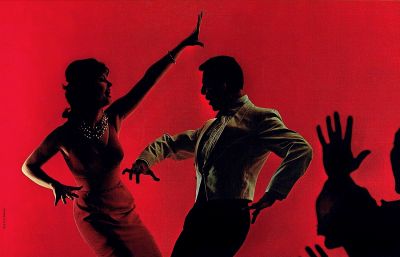 Francis Bay's Latin Beat – LP Cover
During a Pacific cruise from Calabai to Fiji in 1935, the celebrated American composer and songwriter
Cole Porter
crafted the mesmerizing melody of
Begin the Beguine
. Immersed in the enchanting rhythms of the beguine—a dance and music genre resembling a slow rhumba—Porter sought to infuse his composition with the lively beats he experienced during his journey. The song title cleverly draws a parallel between the words "begin" and "beguine" highlighting their resemblance.
At first,
Begin the Beguine
didn't achieve instant popularity. However, everything changed when bandleader
Artie Shaw
released his rendition of the song in 1938. Shaw's swing orchestra infused the composition with grandeur, captivating listeners and propelling it to widespread acclaim. The recording soared to the top of the charts firmly establishing
Begin the Beguine
 as one of the most cherished and iconic songs of the Swing Era.
The timeless status of
Begin the Beguine
 was further solidified through its electrifying live performances. Renowned big bands such as those led by
Harry James
,
Benny Goodman
,
Tommy Dorsey
, and
Glenn Miller
embraced the piece. With its contagious rhythm, the composition captivated audiences and quickly became a cherished staple in the dance halls and nightclubs of the era.
The lyrics of Begin the Beguine carry a profound sense of nostalgia, evoking memories of past love and the yearning to relive those enchanting moments. Here are a few notable lines from the song:
When they begin the beguine
It brings back the sound of music so tender
It brings back a night of tropical splendor
It brings back a memory ever green
As the song gained popularity, its lyrics were translated into various languages, captivating an ever-growing audience and conquering national charts. Notably, the Polish version recorded by
Irena Santor
in 1961.
Listen to Begin the Beguine performed by Irena Santor:
The influence of
Begin the Beguine
 has sparked inspiration among countless artists, resulting in a multitude of unique interpretations of the song. Noteworthy renditions include
Frank Sinatra
's recording in 1946,
Ella Fitzgerald
's cover in 1956, and
Julio Iglesias
' Spanish adaptation titled
Volver a Empezar
 in 1981.