Bird In The Belly: the dark side of old British ballads re-imagined in polyphonic folk songs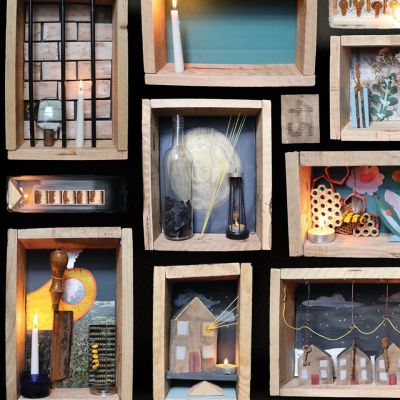 Neighbours and Sisters by Bird In The Belly
Bird in the Belly is an English folk band that draws their inspiration through collecting little known or forgotten songs, stories, and poems from all over the UK, eventually presenting the material to the contemporary listener in vocal-oriented minimalistic arrangements.
Formed in 2016 by four musicians, each of whom had gained enough experience in other projects, Bird in the Belly has already gathered laudatory response regarding their first album The Crowing which was marked by the Sunday Express as "folk album of the year so far".
In October 2019, Bird In The Belly released their second album Neighbors And Sisters in which they demonstrate an enchanting symbiosis of voices that, combined with the natural talent of traditional polyphonic singing, imbues their tunes with an ominous, near ghost-like medieval depth.
Watch Robin and Starling by Bird in the Belly:
In addition to two original songs, Neighbors And Sisters contain eight traditional ballads that explore age-old fears of humanity. Excavated from extensive folk collections such as The Roud Folk Song Index, the songs tell of death, assault, prostitution, often delving into deeply singular experiences such as the mind of a Great War soldier, ridden with melancholy and longing for home, or the last execution in the history of England for homosexuality.
Focused on impeccable vocal lines, their songs are full of dark narratives that soar freely over simple yet sufficient accompaniment of
violin
, guitars, banjo, minimal drums and percussion, 
organ
, flute, and the shruti drone box.