Just Another Diamond Day: the stunning rediscovery of the hippie-era gem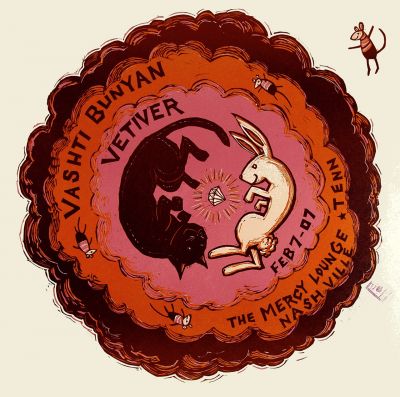 Vashti Bunyan's poster by Isle of Printing
Vashti Bunyan is an English singer and songwriter primarily known for her 1970 album Just Another Diamond Day, which was rediscovered in the early 2000s and dusted off with a new release as one of the great musical gems of her era.
Vashti was born in 1945 in Newcastle upon Tyne and moved to London with her family when she was 6 months old. 
Counting herself a direct descendant of Baroque writer John Bunyan, Vashti first took up the guitar as a student of the Ruskin School of Fine Art and Drawing, from which she was ultimately expelled at 18 for spending too much time writing songs and not enough time painting.
In the summer of 1963, Vashti set out to visit her sister in New York, where she bought an iconic album The Freewheelin' Bob Dylan. She remembered in an interview with Tidal:
"Bob Dylan opened my eyes to a world so different to mine, one that I wanted to be part of and understand. It sowed the seeds for my romantic notion of becoming a wandering musician." 
However, in pursuit of her musical career, she learned that finding an audience seemed harder than she'd imagined, as Vashti was often turned down with the patronizing phrase: "Very nice dear, but just not commercial."
Listen to Rose Hip November from Just Another Diamond Day:
Eventually—through a friend of her mother—Vashti met the Rolling Stones manager Andrew Loog Oldham who signed her to Decca Records and brought her the Mick Jagger/Keith Richards song Some Things Just Stick in Your Mind. The record earned little attention, so Vashti moved into the orbit of Oldham's Immediate Records after its founding. She recorded a few own songs there though none of which were issued commercially. 
In 1968, with many artists fleeing the city, Vashti and her boyfriend Robert Lewis—a fellow art student whom she'd encountered during a nightly drive through the countryside of Suffolk—decided to set off on a pilgrimage to a commune led by the folk singer Donovan Philips Leitch on the Isle of Skye.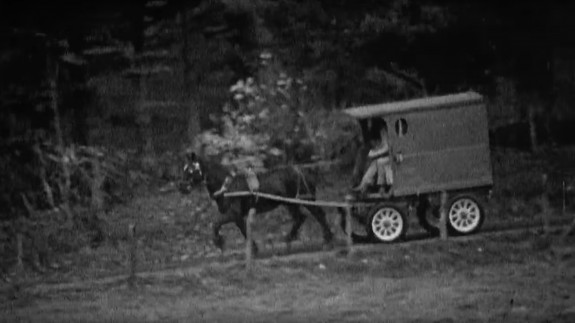 Lewis and Vashti were able to borrow a hundred pounds to buy a horse and wagon to make their voyage. But as they finally reached the Isle of Skye two summers later, they found Donovan and the commune already long gone.
The realities of the journey were far from an idyllic as much of it was physically and materially exhausting, reflecting the practicalities of long-distance horse and cart travel in the twentieth century, particularly when undertaken with little financial cushioning.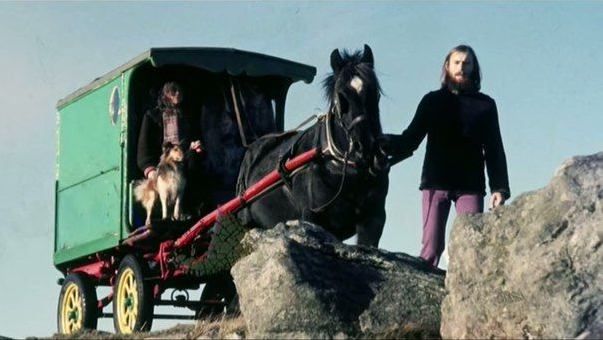 Still, they found a refuge at the end of their journey—a cottage in the Outer Hebrides with a mud floor and a leaky thatched roof—where they eventually settled in. All things considered, Vashti was very appreciative of the fact that it had a roof, whatever its condition.
Even though Vashti said she was done with recording, she continued making music. Her fairytale songs about wonderful landscapes, rainbow rivers and glow-worms lighting the way became the core of Vashti's debut album Just Another Diamond Day.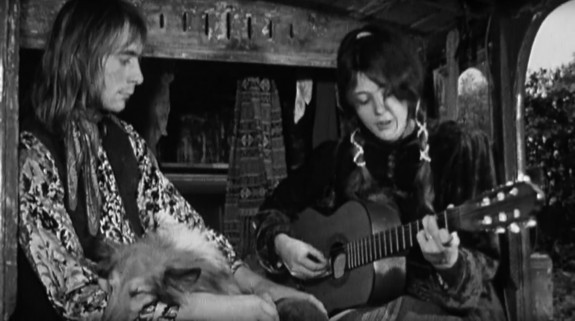 The album was made by the American producer Joe Boyd, who worked with such iconic bands as Pink Floyd and Fairport Convention. The record included some assistance from British folk notables Simon Nicol, Dave Swarbrick, and the Incredible String Band's Robin Williamson.
In Joe Boyd's words:
"...[the record is] a kind of document of a pilgrimage lasting a year and a half...Vashti's songs may seem unreal to urbanized listeners, but they should listen with open hearts and minds. I have never known anyone whose music is so completely a reflection of their life and spirit"
Unfortunately, the album lacked an audience and did not sell well. Even with the new support from Boyd, Vashti's music once again fizzled into obscurity.
Listen to Just Another Diamond Day song:
Following the sessions for Just Another Diamond Day, Vashti returned to the harsh life in Outer Hebridean winter, where the idyllic dreams unraveled amid a crumbling cottage, unfriendly locals, and Vashti's discovery that she was pregnant. After returning to London with Robert for the birth of their son Leif, and finding themselves homeless, they faced a choice: stay in the city with the child to promote Just Another Diamond Day, or move to a row of houses in the Scottish Borders with the Incredible String Band.
Once again, they left the city but not for the last time. In the summer of 1971, Vashti moved to Kinvara, on Ireland's west coast, dropping out of music to raise a family.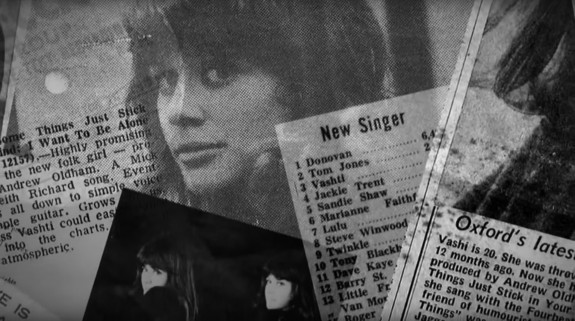 Having sat undisturbed for thirty years in a London warehouse, the master tapes for Just Another Diamond Day were recovered and reissued along with four extra tracks from well-worn vinyl and a home-recorded tape.
"Nobody seemed to give Diamond Day a second thought when it was released in 1970. In fact, it was not really released – it just edged its way out, blushed and shuffled off into oblivion."