The Celtic Baroque roots of Stairway to Heaven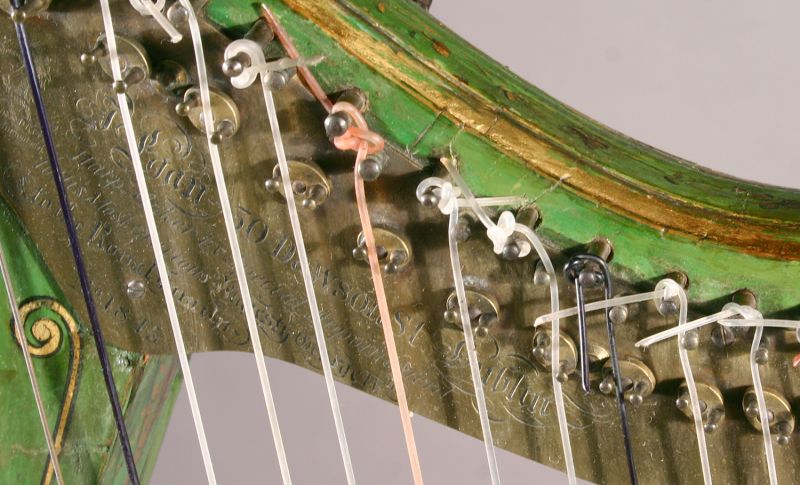 Celtic harp
Composer:
Turlough O'Carolan
Turlough O'Carolan (1670-1738) knew how to combine traditional Irish music with Italian Baroque that was the preferred choice of the high society at that time.
The repetition of short motifs as well as the particular way of building tension reveal O'Carolan's knowledge of the leading styles in the Baroque era. His experiments with harp music influenced a whole new genre, as it were: the Celtic Classics.
O'Carolan, who was the son of an iron founder, lost his sight to smallpox at the age of 18, and spent most of his life as a traveling harpist. However, he gained fame due to his gift of composing harp music and writing songs, mostly in Irish, with the exception of one English tune.
It is believed that O'Carolan composed over 200 Irish tunes that are still played today, firmly rooted in the national consciousness. Most of his compositions were not written down during his lifetime, but his extensive traveling allowed his music to be collected with great accuracy and published long after his death, during the 18th and 19th century. 
Here is Carolan's dream performed by Patrick Ball who uses the old Irish wire-strung harp technique: 
Most Led Zeppelin fans will probably notice the familiar notes of the famous Stairway to Heaven in this Celtic piece.
Its soft acoustic beginning contrasts with the exciting electric guitar solo. The combination of acoustic and electric sections was one of Jimmy Page's favorite tricks which he himself referred to as "light and shade." It should be noted, that the band has always emphasized the influence of Celtic culture on their works.