Brandenburg Concerto dedicated to the king's brother was never played at Brandenburg court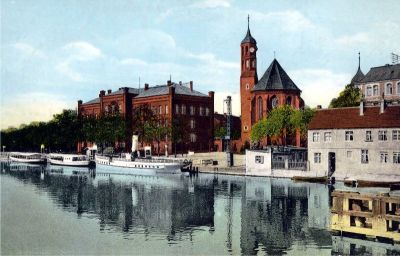 Composer:
Johann Sebastian Bach
The Brandenburg Concertos of Johann Sebastian Bach are considered an example from the new era of masterful collaboration between an orchestra and hybrid soloist groups.
The collection was composed between 1711 and 1720, and dedicated to Christian Ludwig, the younger and less fortunate brother of King Frederick I of Prussia, known as The Soldier King.
With this collection, Bach demonstrated the new possibilities of melding regular orchestral form with concerto grosso, a popular music genre of the Baroque period in which not one but a group of soloists plays with a chamber orchestra. The word grosso means large, for it required more soloists than it was common at the time.
Listen to 
Allegro
 from 
Brandenburg Concerto no.5
 performed by
Karl Richter
with Münchener Bach-Orchester:
Unfortunately, as the youngest son in the family, Christian Ludwig lacked the funds to maintain such a talented orchestra. It is likely that this piece of music, even though written specifically for him, was never played at the Brandenburg court.