Mass in B minor: how to separate original scores of J.S. Bach from his son's later edits?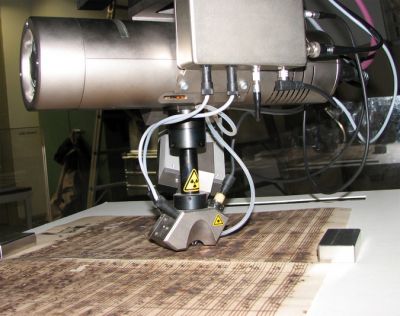 Investigation with XRF in National Library Berlin
The Mass in B minor
is one of the latest works of
J.S. Bach
in which he set a liturgical Latin text to music. Clocking in at around two hours, the four-part Mass features both completely new Bach pieces as well as variations of his earlier cantatas compiled by the composer into the complex structure between 1748 and 1749.
After the composer's death, the manuscript was passed onto his son Carl Philipp Emanuel Bach, who made additions and adjustments into the score for the public performance of the Mass in 1786. The first attempts to reveal original music of the Mass were made in the next century, but those 1850s editions that would become standard were also far from the original score, containing many alterations and inaccuracies.
In recent decades, musicologists, armed with modern tech, have produced many versions of the Mass that still differ from each other.
Watch 
Kyrie Eleison
from 
Mass in B minor
performed by
Karl Richter
with
Münchener Bach Orchester & Chor
:
Recent X-ray fluorescence (XRF) study of the
Mass in B minor
 could put an end to the search of the original score after the results showed 
the presence of lead sulfate in the inks used by Johann Sebastian Bach
, making it easier to outline the original manuscript. The researchers suggested that lead got into the ink from tap water that was transported through lead pipes.