D'yer Mak'er: meaning of Led Zeppelin's most controversial song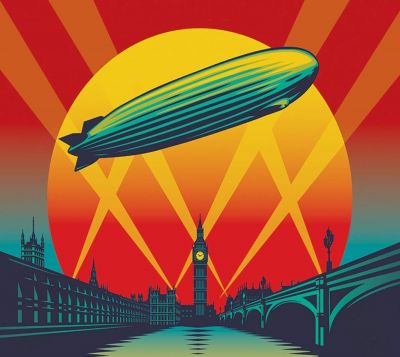 Led Zeppelin CD cover
D'yer Mak'er
, released on
Led Zeppelin
's 1973 album 
Houses of the Holy, 
remains the most controversial track the band has ever recorded. Soon after its release, the song received mostly negative and at times angry reviews while fans fiercely debate over its meaning, origin, and significance to this day.
Led Zeppelin's own opinions on
D'yer Mak'er
were equally divided as
John Paul Jones
admitted the song was poorly developed and also reported that
John Bonham
hated the song. On the other hand,
Jimmy Page
was perplexed by the reaction of the audience to this comic song, and
Robert Plant
even insisted on releasing a single, feeling its hit potential. The validity of these contradictions is confirmed by the fact that the group did not perform the song at their shows except for a select few concerts.
Stylistically, the arrangement of D'yer Mak'er clearly gravitates towards the reggae genre, and the title of the song is associated with the word "Jamaica" pronounced with an English accent. In a 2005 interview, Robert Plant also noted that the song is based on an old joke where two friends exchange phrases, "My wife's gone to the West Indies." "Jamaica?" (which sounds like "Did you make her?") "No, she wanted to go".
It seems that few people understood the joke, but the song lyrics really seem to point to the narrator's attempt to cope after receiving a letter from his beloved.
Listen to D'yer Mak'er (Remaster) by Led Zeppelin:
In addition to the lyrics, there has been plenty of criticism of the music itself, although the song harmony is composed flawlessly and follows the classical theory. In the harmonic analysis of the song's chord chains, the scale degrees (denoted with Roman numerals) show the following progressions in the key of C major:
C–Am–F–G or I–vi–IV–V for verses
C–Am–F–G–Am or I–vi–IV–V–vi for verses closing
Am–G–F–G or I–V–IV–V for choruses.
The verses also include the chord progression often used in classical pieces to close the sections. At the end of each stanza, the so-called
deceptive cadence
V–vi
is observed, which is designed to tighten the listener's expectation of the continuation or repetition of a musical phrase.
Curiously,
Sting
seems to be among the
D'yer Mak'er
supporters as is evident from the fact that 
The Police
track 
Every Breath You Take
borrows the title and a couple of phrases from Led Zeppelin's reggae lyrics. In addition, the chord chain of The Police song completely repeats the
I–vi–IV–V–vi 
harmonic progression of the 
D'yer Mak'er
 verse, more on which can be found in this 
article on the deceptive cadence
.
Discover more songs composed in Ionian major mode and check out their harmonic analysis in the following articles: