Choosing career in music got Rameau expelled from school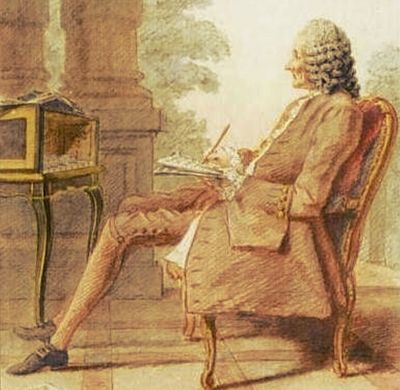 Rameau by Louis Carrogis Carmontelle
Jean-Philippe Rameau (1683–1764) was one of the truly multifaceted French composers and theorists, with his theoretical works influencing musical thinkers for centuries to come. Acclaimed for his innovative and highly popular operas, he was also known as one of the greatest keyboard players in France.
Although his father was a professional organist, Rameau was expected to pursue a career in the law. However, he was musically very precocious, teaching himself several instruments and the basics of harmony and composition. Due to his spending more time on music than on relevant studies at the Jesuit College in Dijon, Rameau was expelled from school. 
Rameau began composing for the harpsichord, publishing his first book of keyboard works in 1706. Some of his best-known music came out of those early works: L'Egyptienne from the G minor suite and Le Rappel des Oiseaux from the E minor suite, both vividly pictorial movements, would appear in countless instrumental arrangements.
Listen to an inсredible performance of Rameau's Le Rappel des Oiseaux by prominent German pianist and composer Wilhelm Kempff:
Rameau produced his first opera at the age of 50 and gradually became known as one of France's leading composers. For the rest of his life, he divided his time between composing and writing further theoretical works like Démonstration du principe de l'harmonie. 
He felt his theoretical writings were at least as important as his music, and defended his theories in extensive correspondences and debates with many of the leading musical thinkers in Europe.
Rameau died just before his 81st birthday and was buried at his parish church at St. Eustache.
Watch Grigory Sokolov performing Rameau's L'Egyptienne: