Corelli's famous violin piece rearranged for oboe three centuries later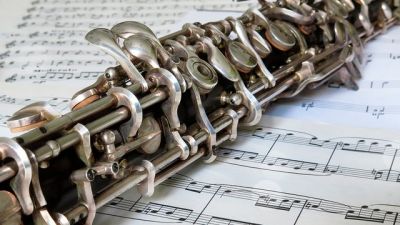 One of the seminal figures of early Baroque, Arcangelo Corelli, was the master of violin which supremacy in the following centuries—and up to this day—shows his technical and pedagogical legacy.
Corelli, who may be considered one of the pioneers of orchestral direction, was extremely skilled as a conductor which had him frequently invited to organize musical performances. Most outstanding event was the one sponsored by Queen Christina for the British ambassador, and for this entertainment Corelli conducted an orchestra of 150 strings.
The style introduced by Corelli was of vital importance for the evolution of violin playing. And as a natural result, it seems, the paths most Baroque violinist-composers of Italy have taken are the ones leading to Arcangelo Corelli. However, his influence was not confined to his own country.
Johann Sebastian Bach
is known to have referred to him, but, above all, Corelli is considered one of
Antonio Vivaldi
's biggest influences.
The famous British conductor Sir John Barbirolli arranged one of Corelli's great works for a solo oboe, replacing the violin. Thus, the Violin sonata 10 acquired new shades, and the solo line appeared clearer and softer.
Here is a good vinyl rip:
Concerto in F Major for oboe and strings
Hallé Orchestra conducted by John Barbirolli
with Evelyn Rothwell as the soloist
Recorded in 1946, at Gramophone Company