Desafinado: a song for those who cannot sing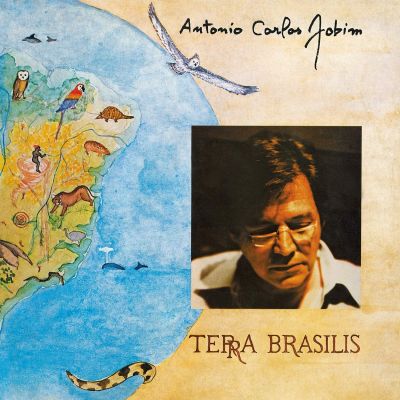 Terra Brasilis LP cover
The Portuguese word Desafinado, meaning "out of tune" or "off-key," is a rather strange name for a classic bossa nova hit, let alone a jazz standard.
Most likely, Desafinado appeared in the song title as an ironic instruction for performing usually indicated in the score by an Italian term like decrescendo (decreasing in loudness) or animando (more lively).
Desafinado
was written in 1958 by the Brazilian composer
Antônio Carlos Jobim
as a parody of the newly emerging bossa nova style, of which he is considered to be the founder. The genre itself can be seen as a whimsical combination of Brazilian samba and American cool jazz seen in a number of Jobim's songs including such influential titles as the
Girl from Ipanema
and
Corcovado
.
Listen to Desafinado by Antonio Carlos Jobim:
So significant was Jobim's contribution to the development of Brazilian, American, and world music, that he is often called the 
Gershwin
of Latin music despite the initial negative response to this style from the critics who described bossa nova as a very comfortable style for singers who can't sing.