Foxey Lady and the Hendrix chord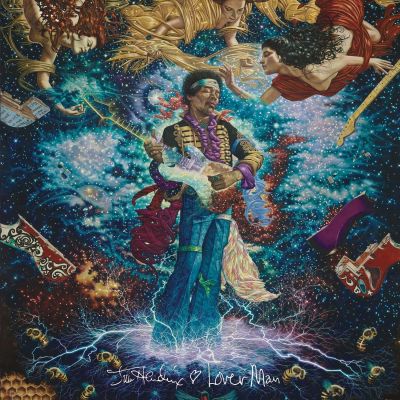 Foxey Lady Vinyl cover
Foxey Lady
is one of the most distinctive
Jimi Hendrix
 live songs played by him at almost every gig starting in 1967. The song is often titled
Foxy Lady
for its European releases.
When announcing the song at his shows, Hendrix often said that it was dedicated to "some of their girlfriends," although he later commented that he did not approach women in such a straightforward manner as the lyrics suggested.
Thematically,
Foxey Lady
revolves around one rather complex chord that is well known in guitar circles as "the Hendrix chord" although this trick is clearly not his invention since it can be found in some Impressionist works including
Claude Debussy
's 
Feuilles Mortes
who used the chord in order to give the composition a deeply sorrowful, desolate mood. In theory, the Hendrix chord is usually denoted as the
dominant seventh sharp ninth chord
which implies its very dissonant sound but, at the same time, its structure allows for a more flexible use of the blues scales.
Watch The Jimi Hendrix Experience perform Foxey Lady at 1968 Miami Pop:
It should be noted that the Hendrix chord was not completely new to pop music and was used by many including
The Beatles
in their
Michelle
,
Till There Was You
, and
Taxman
, which were released before the debut album of Jimi Hendrix's band. However, other musicians used the chord occasionally and in the sequences while Hendrix built the entire track around the
dominant seventh sharp ninth chord
, creating an extra driving background for his solo guitar passages. The chord is applied in the same way in iconic Hendrix songs
Purple Haze
and
Voodoo Child
.