Franz Berwald: iconic composer of Scandinavian Romanticism was forced to earn a living as an orthopedist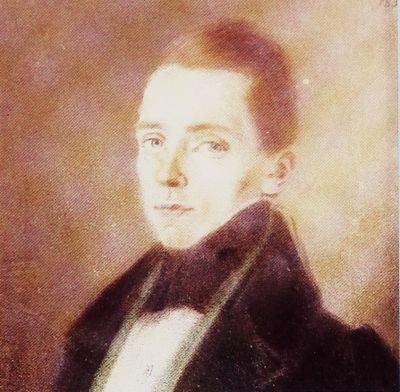 Franz Berwald
Franz Berwald
was a Swedish composer whose works were not particularly popular during his lifetime but who, decades later, was elevated to the status of the founder of Scandinavian
Romanticism
. The lack of stable composer's earnings forced him to turn to other professions, among which were an orthopedic surgeon, a stakeholder in a sawmill, and a general manager at a glass factory. Engaging in other forms of employment never subdued Franz Berwald's enthusiasm for composition, and he was constantly looking for ways to promote his music at home and in the rest of Europe.
There is evidence that Berwald, musically trained by his father, became an excellent violinist which allowed him to join the Royal Court Orchestra at the age of sixteen. Around the same time, he began to compose chamber music, later performing it in
Sweden
and
Norway
without much success.
Weak interest in his work, as well as his own reservations about formal composer education, led Berwald to Berlin, where he tried to launch his music by working on several opera projects throughout the early 1830s. With no funds for academic study, he continued his self-education using Cherubini's recently published textbook of counterpoint.
Bumping into constant obstacles in his musical career, the composer awakened his long-standing interest in orthopedics, working at an institute that he both founded and equipped with mechanical apparatus of his own devising. Though Berwald's Institute was very lucrative, his unrealized musical ideas outweighed his priorities for financial success, and the composer resumed attempts to popularize his works by moving to Vienna in the early 1840s.
It was in Vienna that he saw the first success of his music when three of his newly completed orchestral works, including Erinnerung an die norwegischen Alpen, were performed at a charity concert in Vienna in 1842. Inspired by the favorable reception of the Austrian public, Berwald wrote his first symphony in Vienna and also worked on several operas since the genre was especially in demand at the time.
Listen to Franz Berwald's Erinnerung an die norwegischen Alpen performed by Sixten Ehrling with Swedish Radio Symphony Orchestra:
Shortly after his Vienna successes, the composer decided to return to Sweden where his music was now performed but met with a wave of criticism, prompting Berwald to rework his first symphony and some other pieces. At home, he continued to write and, after completing three new symphonies, to make another attempt at strengthening his reputation in Europe by visiting Paris and then organizing performances of his orchestral works in Austria.
Returning home again, Berwald applied for the position of director musices in Uppsala but received a refusal which led him to a difficult decision to return to work in fields unrelated to music. Throughout the 1850s, he was in senior positions at different woodworking and glass-blowing enterprises writing music only in his spare time.
In the 1860s, Berwald's music finally gained recognition in Sweden when many of his works were performed and then published. He was admitted to the Swedish Academy and became a professor of composition in 1867. But, unfortunately, Berwald died of pneumonia the following year.
Musicologists consider Berwald's four symphonies the most important of his works to have had a tremendous impact on the creativity of Scandinavian Romantic-era composers such as
Jean Sibelius
and
Carl Nielsen
.