Mexicali Blues: debut song by the Grateful Dead's psychedelic poet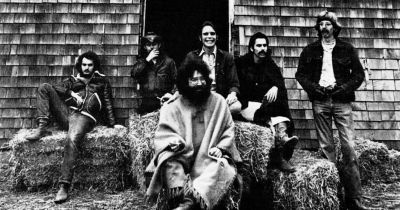 Grateful Dead by Herb Greene
Mexicali Blues
was first released by
Bob Weir
, an acclaimed rhythm guitarist, vocalist, and founding member of the
Grateful Dead
. In fact, as a solo project, the 1972
Ace
 album can be safely included in the Grateful Dead discography, given that all band members were involved in the studio recording and all of the album's songs have been performed at the Grateful Dead's concerts.
Notably,
Mexicali Blues
set off a fruitful collaboration between Bob Weir and poet
John Perry Barlow
who played a crucial role in establishing the Grateful Dead's psychedelic reputation by introducing the band to
Timothy Leary
. In the
1960s
, Barlow was a frequent visitor to Leary's LSD sessions at the legendary Millbrook estate and later claimed to have consumed the substance over a thousand times.
Despite its mischievous major quality and groovy trumpet sections,
Mexicali Blues
does not at all correspond to the
blues
genre either in the harmonic structure of its chord chains or in the form of the poetic stanza. Stylistically, the track is more reminiscent of peppy country songs, while the nine-stanza lyrics spin the familiar tale of an American escaping to Mexico after killing a man at the request of his girlfriend.
Listen to Mexicali Blues by Bob Weir:
Curiously, the Grateful Dead initially collaborated with lyricist
Robert Hunter
, and Barlow was a later addition having been recruited after a feud between Hunter and the band took place at one of the shows in 1971. That evening Weir changed the original lyrics, which infuriated Hunter beyond measure who then angrily invited Barlow to write for Weir saying "take—he's yours".