Sugaree: Jerry Garcia's song referencing his lyricist's criminal past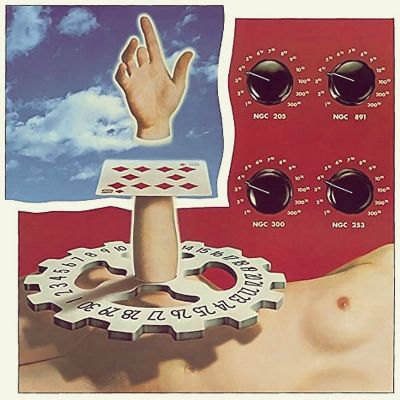 Garcia 1972 LP cover
Sugaree
is a 1972 track that first appeared on 
Jerry Garcia
's debut solo album, the guitarist who is widely regarded as a principal songwriter and a vocalist of an iconic San Francisco band the
Grateful Dead
. All instrumental and vocal lines were performed by Jerry Garcia himself during the song recording with the exception of drums which were done by
Bill Kreutzmann
, also a Grateful Dead member.
Along with other tracks on the Garcia album, Sugaree was performed live by the Grateful Dead, often unabridged, eventually cementing it for many fans as part of the band's repertoire.
The fact that the song lyrics were written by
Robert Hunter
, the band's long-time lyricist, further connects 
Sugaree
 to the psychedelic style of the Grateful Dead. According to him, the song was originally conceived as
Stingaree
which refers to a poisonous South Sea manta and describes his troubled experience of being involved with a criminal gang where he once heard the phrase "hold your mud and don't mention my name" which later inspired the refrain line "please forget you knew my name."
Listen to Sugaree by Jerry Garcia:
Regarding the title change of 
Sugaree
, Robert Hunter cited the 1966 song
Shake Sugaree
by folk singer
Elizabeth Cotten
as one of the reasons:
"...it sounded better that way, made the addressee seem more hard-bitten to bear a sugar-coated name. The song, as I imagined it, is addressed to a pimp. And yes, I knew Libba's song, and did indeed borrow the new name from her, suggested by the 'Shake it' refrain."
The song has a very euphonic vibrancy thanks to Jerry Garcia's clever harmony that flawlessly follows the canons of classical theory. Sugaree verses evolve against the progression of three primary major chords in the key of E major, while the choruses evoke minor tones thanks to the chord chain's inclusion of triads of the relative minor key.
Discover more songs composed in Ionian major mode and check out their harmonic analysis in the following articles: