Ombra mai fu: Handel's best-known melody of failed Serse opera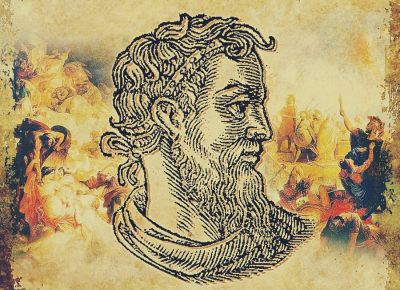 Xerxes by Ian MacGregor Morris
The highly acclaimed instrumental composition known as
Handel
's
Largo
comes from the opening aria of his 1738 opera
Xerxes
, setting out a number of historical events that took place in the Achaemenid Empire during the reign of the fourth King of Kings around 480 BC.
The first act of the opera begins in a garden with a large plane tree and a summerhouse on the side, where the main character, Xerxes I of Persia, performs an aria Ombra mai fu or "Never was a shade". The song is addressed to his beloved tree, describing its incomparable sweet shadow as well as the ruler's wishes for the peace of his plane tree to never be disturbed by thunder, lightning, and storms.
Handel was not the first to stage Serse, as almost a century before him the Italian Francesco Cavalli wrote an opera for a libretto by Nicolò Minato. After its premiere in 1654 in Venice, it became highly popular in Italy, and the version by Giovanni Bononcini was staged in Rome four decades later. Overall, the versions adapted by Handel and Bononcini stay true to Minato's story although there are major differences in the way the works are structured.
Listen to Handel's
Ombra mai fu
performed by
Andreas Scholl
and Akademie für Alte Musik Berlin:
Handel's
Xerxes
failed premiere and the opera remained forgotten for two centuries, although
Ombra mai fu
was subsequently rediscovered and frequently performed during the
Romantic era
while its many instrumental arrangements gained popularity in the
20th century
.
Among the reasons for the failure of Handel's Serse, contemporaries emphasized the opera's length, the absurdity of the plot, and the literary weakness of the original libretto. One of the critics stated that in Handel's work "besides feeble writing, there is a mixture of tragic-comedy and buffoonery in it," which was clearly reflected in audience's lack of interest given the general preference for serious operas and a more conceptual approach to composition.