The path to Earth's orbit for Errollyn Wallen's music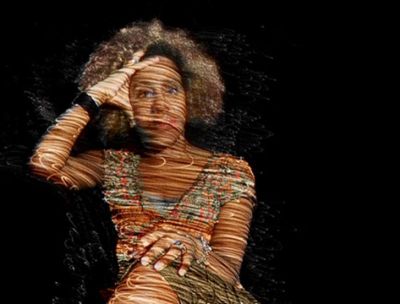 Errollyn Wallen
A modern composer, songwriter, and singer
Errollyn Wallen
was recounted by The Observer as a "renaissance woman of contemporary British music." Indeed, the sounds of different
eras
are organically intertwined in her works, finding unity in exquisite arrangements for classical and electronic instruments.
With the history of composing in a variety of classical and popular
genres
, she has been commissioned by leading music institutions from the BBC to the Royal Opera House. She is constantly touring around the world but her music has spread much wider after its launch into space with the
NASA
mission.
Born in Belize in 1958, Errollyn Wallen moved to London with her family when she was two. Being passionate about art in childhood, she had composed her first songs in elementary school and subsequently received a full-fledged musical education at universities of London and Cambridge.
She recalls one of her first pieces:
"I always had music in my head. I composed a work called Frogs and Toads for all my class to perform when I was about nine."
Errollyn's music draws on a wide range of influences including minimalism,
Baroque
counterpoint, and lush
Romantic
textures. While her versatile works have been performed in top concert halls worldwide she, however, highlights her soft music for children. 
Moreover, Errollyn sees the principal necessity of bringing the attention of contemporary composers to the development of children's creativity:
"I still think composers and institutions think writing for children isn't important, but it's the future and sets what they remember."
Watch the clip created by Trapeze Film for the Errollyn Wallen's Photography I Vivace:
Errollyn describes her approach to composition as a desire to satisfy her nature by joining different types of music and exploring the works of others maestros:As to he
"I never set out to be original but rather to compose the music I wanted to hear. Composing is the most brilliant way of understanding music which has been composed by others. My curiosity about all kinds of music and how it is put together drives me."
In regards to her "space" music, Errollyn tells the story of her acquaintance with a NASA astronaut who delivered her records on the Space Shuttle Atlantis to the Earth's orbit during STS-115 mission.
She recounts their chance meeting in Houston:
"This happened because I met an astronaut in Houston called Steve MacLean... He said he had always wanted to learn piano, but his children laughed at him. I taught him the bass line of my song Guru, so that he could improvise over it."
Apparently, astronaut Steve MacLean decided to take Errollyn's records into space orbit to practice piano in his spare time. As Errollyn reports:
"He took all three of my CDs to space with him, and NASA framed one of them for me. It was wonderful hearing his stories."