Pedro Navaja: song meaning and origin of the lyrics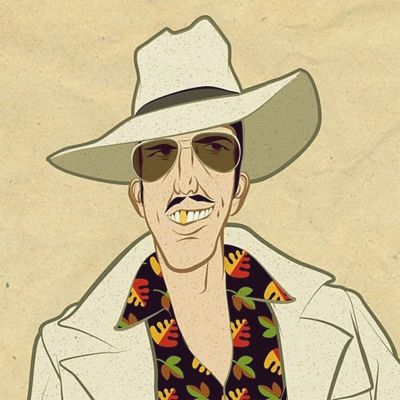 Pedro Navaja CD cover
Pedro Navaja
is a true pop culture statement of a song written by Panamanian Latin-jazz musician
Rubén Blades
and released in 1978. Having gained remarkable popularity in Latin America, the song was placed ad the very core of the musical
La verdadera historia de Pedro Navaja
staged in
Puerto Rico
,
Dominican Republic
,
Cuba
,
Venezuela
, and
Peru
. The plot of
Pedro Navaja
 was then adapted for the 1984 Mexican film of the same name.
The song's narrative centers on the criminal character Pedro Navaja who owes his name to the Spanish folding-blade fighting knife. The oldest true navajas of the 17th century were found in Andalusia, from where they are believed to have quickly spread throughout Spain due to the then ban on carrying edged weapons.
The highly detailed Pedro Navaja lyrics contain 11 verses, varying over an additional 7 stanzas. The opening couplets paint a vivid picture of the song's protagonist, nailing the details like the sparkle of his gold tooth that appears every time he flashes a smile. He wears a wide-brimmed hat and dark glasses to conceal the interest of his gaze, while at the same time his hands are always in his pockets, so no one can guess which hand holds the knife. Navaja stalks down a deserted avenue and after three blocks he finally zeroes in on his target—a prostitute whom he stabs, except the woman manages to fire a revolver. 
Staying true to the irony of the world these characters inhabit, the sounds of their struggle are ignored save for a drunken beggar who stumbles upon two corpses and swipes both the revolver and the knife as well as two pesos. As the beggar walks away, he sings a song that ponders the surprises of life, revealing that the world all these dark tragedies belong to is, in fact, New York.
Lisyen to Pedro Navaja by Rubén Blades:
It is commonly believed that Pedro Navaja is inspired by
The Ballad of Mack the Knife
composed by
Kurt Weill
with lyrics by
Bertolt Brecht
for their 1928 music drama
The Threepenny Opera
. However,
Mack the Knife
has much shorter and more abstract lyrics that bear little resemblance to the story of
Pedro Navaja
. Given that these songs are very different both in melody and in harmonic structure, the assumption that these songs are related may have been initially made only due to the somewhat similar play on words in both song titles.